Mikesjournal

To contact Mike : Mike@Mikesjournal.com

Follow us on
A New Picture Every Day*
*more or less
Since January 2006
Now Featuring - Dominican Republic January 2015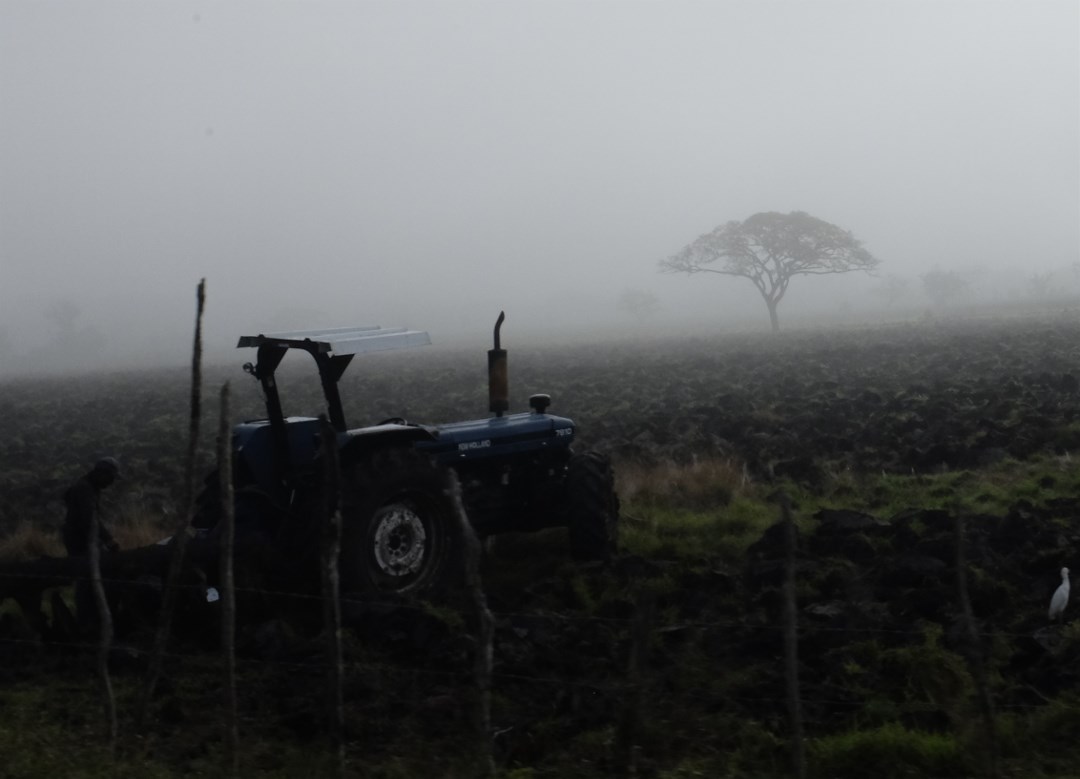 (Click date below for the full two weeks)
January 6 - 9, 2015
Marisol and I left the group in La Vega and took off early in the morning to go to La Romana. The rest of the group had things to do and we wanted to visit with our friend Andrew who was staying at his place down there. We took public transit which for long hauls seems pretty safe. There is a fleet of busses travelling from hubs in major towns. We had to change busses in the Santo Domingo but the waiting time was, by luck or good design, only minutes. The busses were clean, there was wifi and an action movie which appeared to be North American, filmed in Brazil dubbed partially back into English, renamed and shown with Spanish subtitles.


To Santo Domingo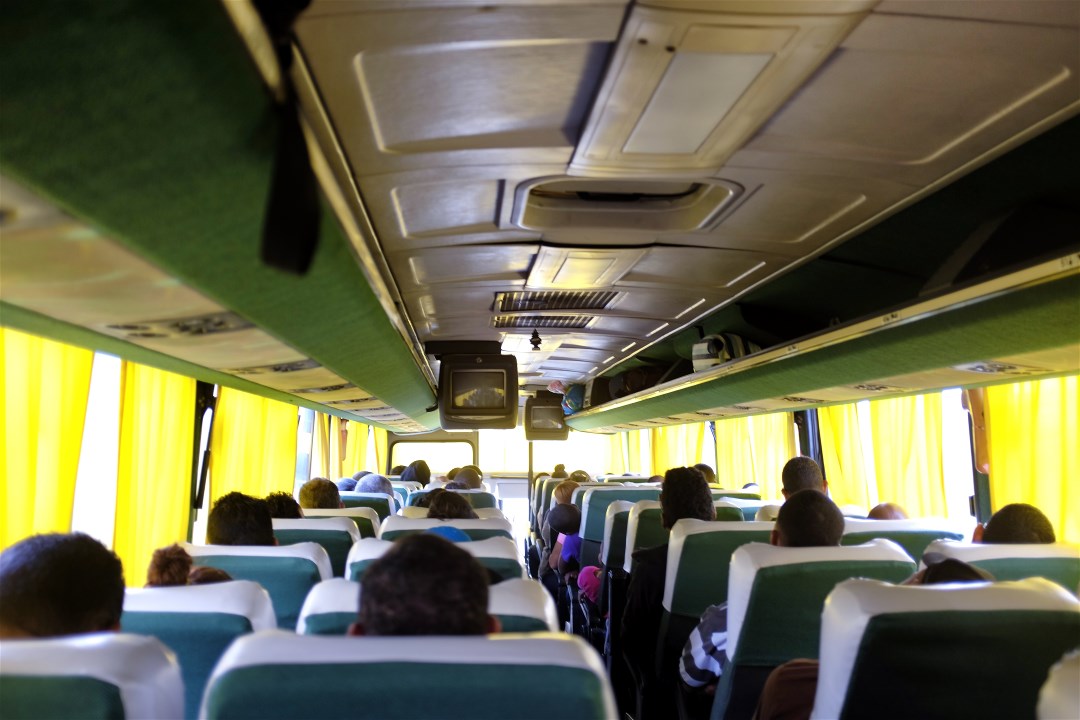 Sunrise shot from the bus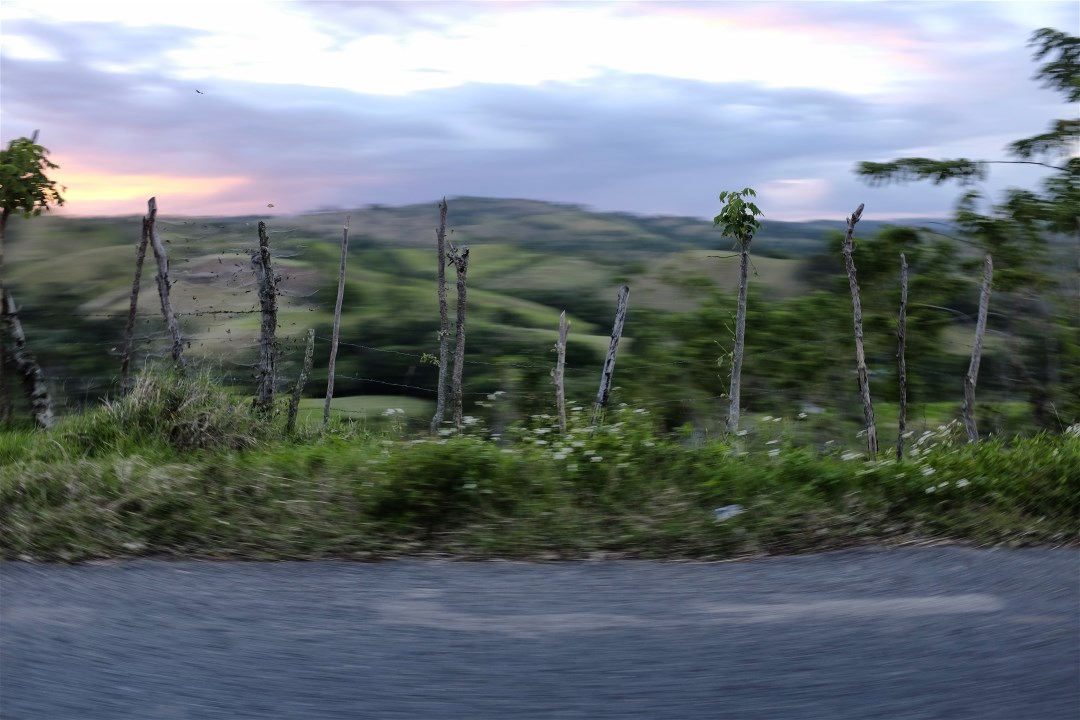 The Luminatti Headquarters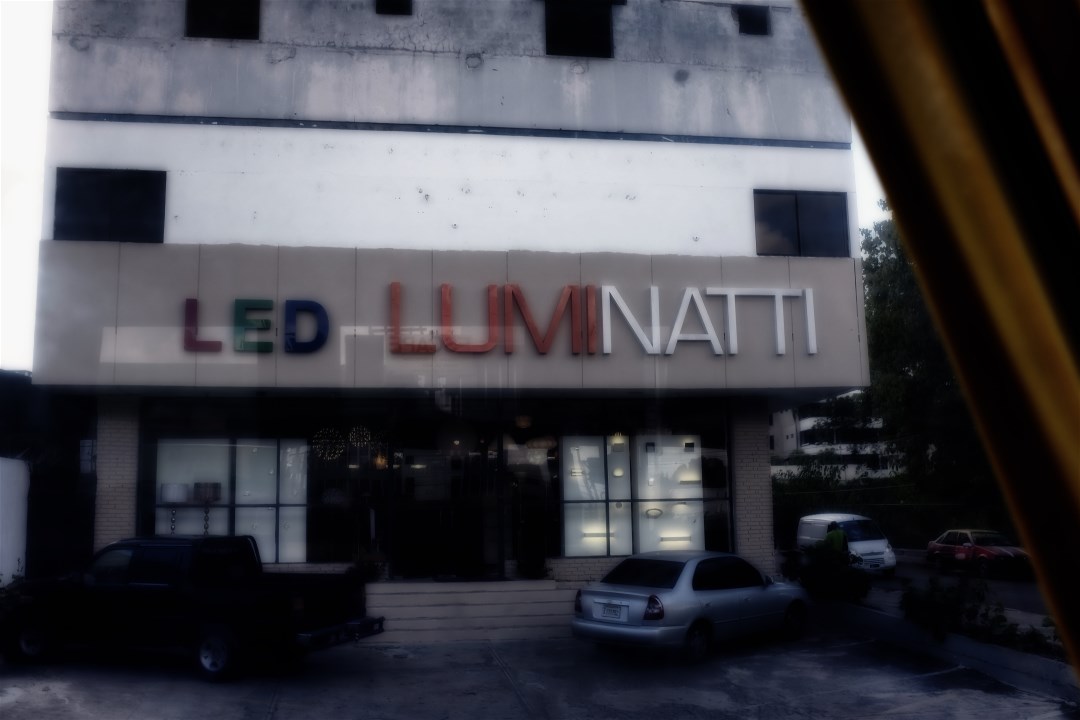 To La Romana
(Woah! Free Wi Fi and a Movie)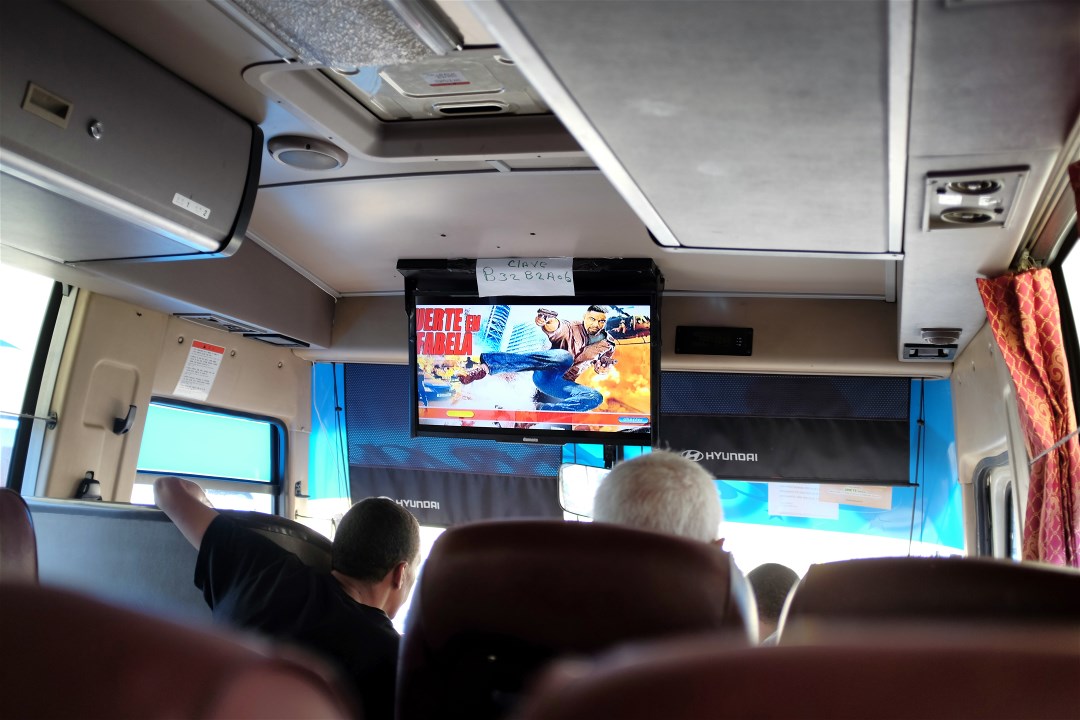 Andrew's Place in La Romana is a dream. We could only spend three days and I was quite sorry to leave. Andrew and Fran have a lot of style and their attention to detail is wonderful. You would never know the place exists. Found on a very simple street within walking distance to the central square and shopping, hidden by an anonymous rented home on the street front but if you travel down a little side lane to the back yard there is the main house, guest house/bedrooms, outdoor patio, kitchen, pool and tropical rainforest in the dry La Romana climate. It was a relief to have real air conditioning, hot showers and for the first time in the Dominican, blessed relief from the mosquitoes by screens on all the doors and windows.


Screen Door to Big House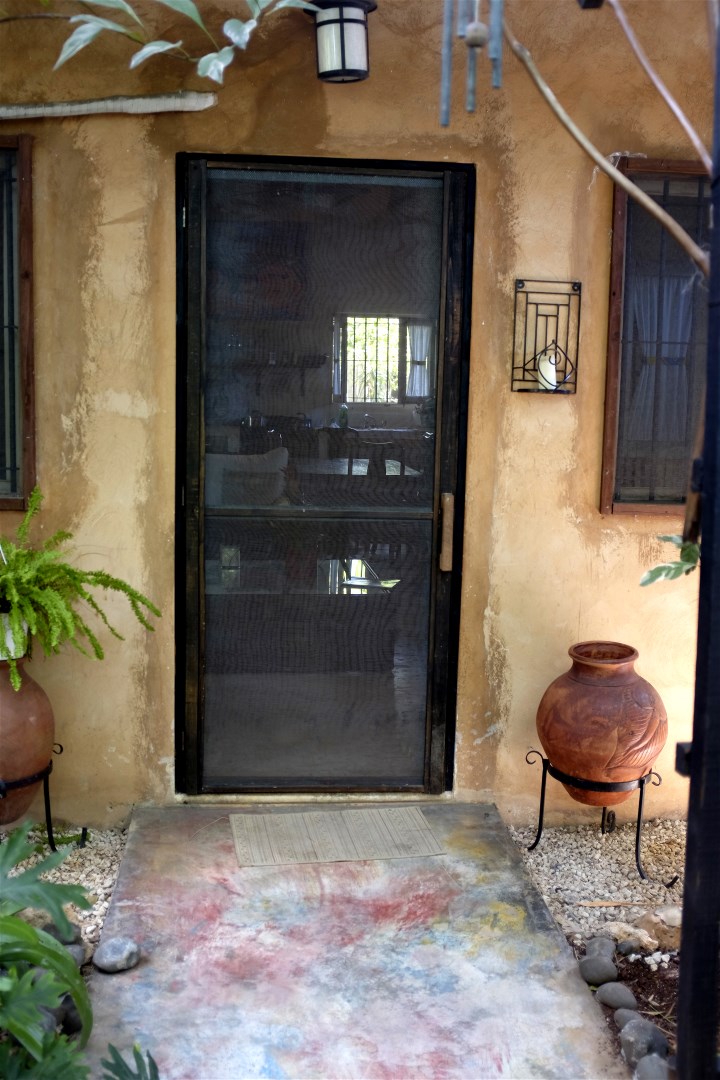 Pool / Big House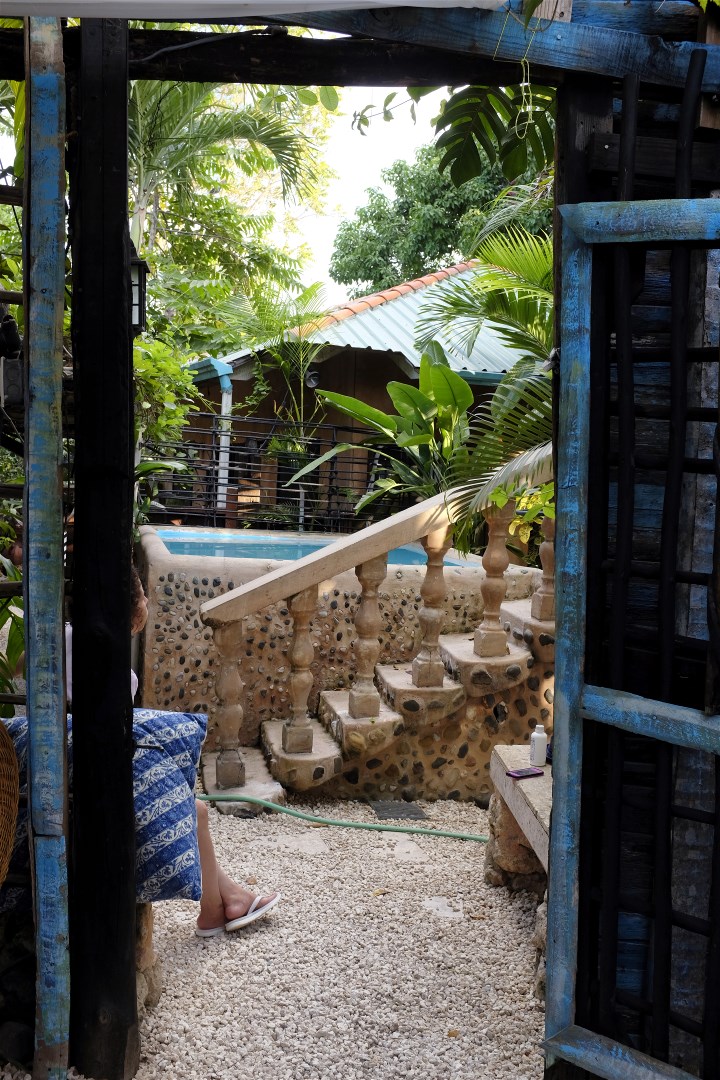 Pool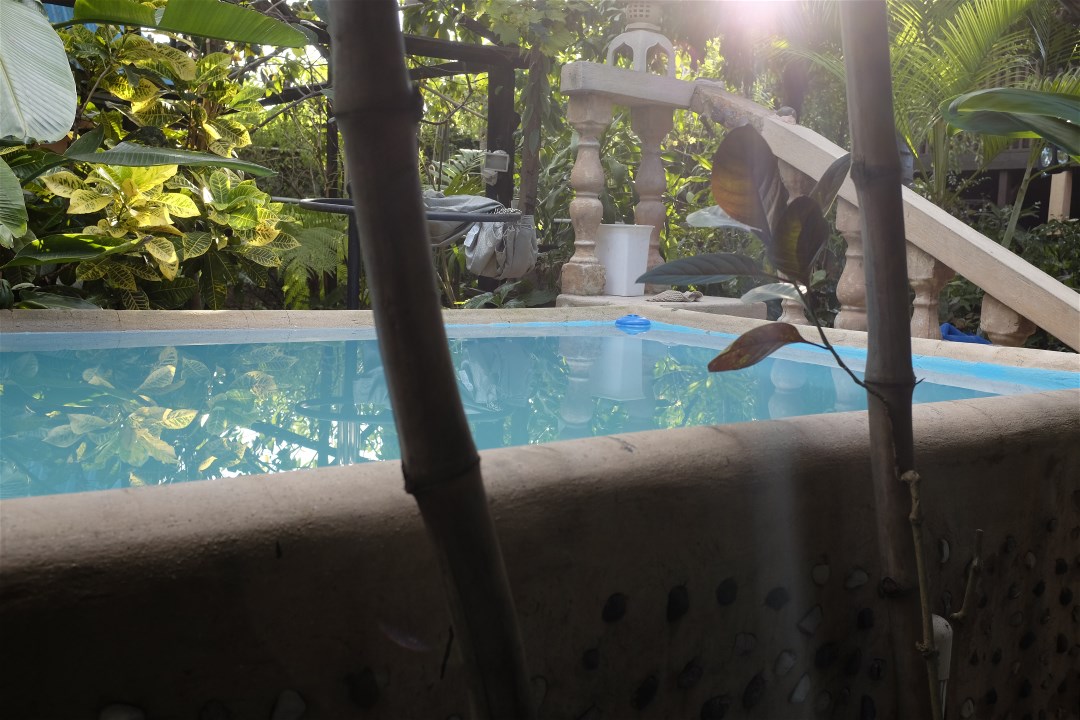 To the Guest House / Bedroom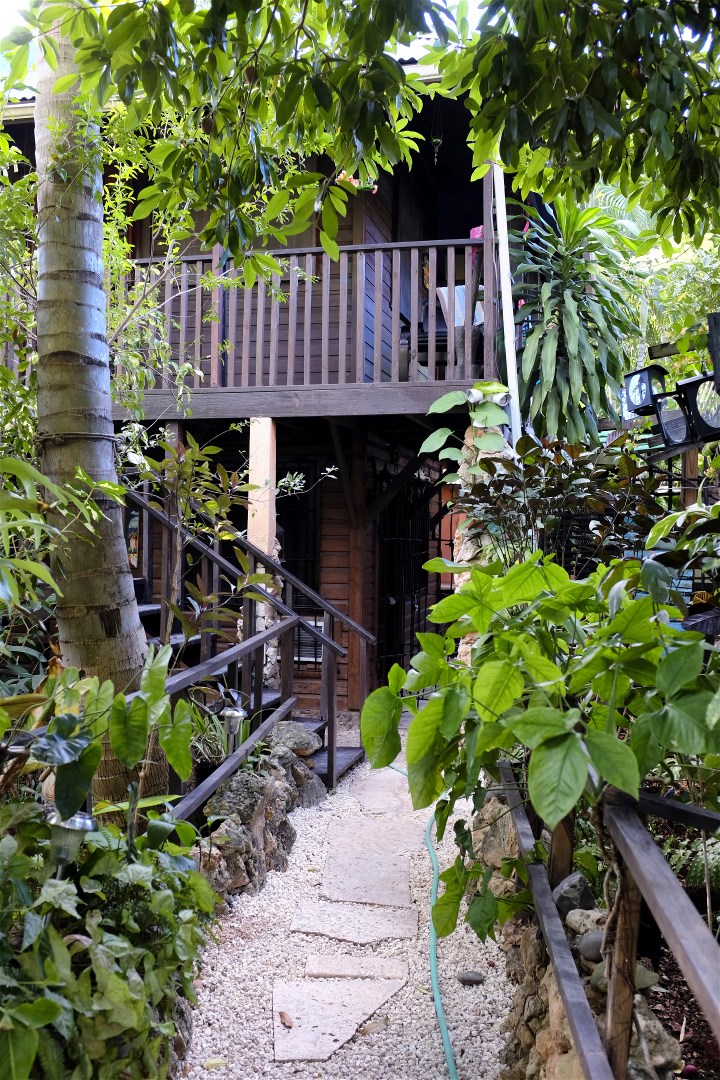 Guest House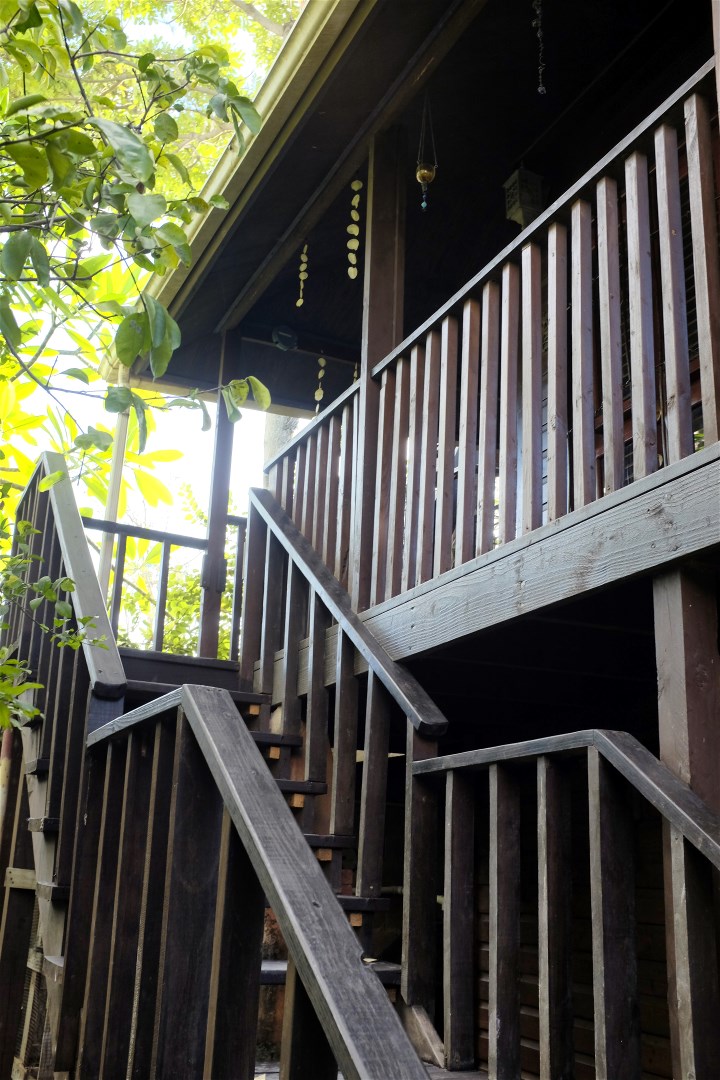 Attention to Detail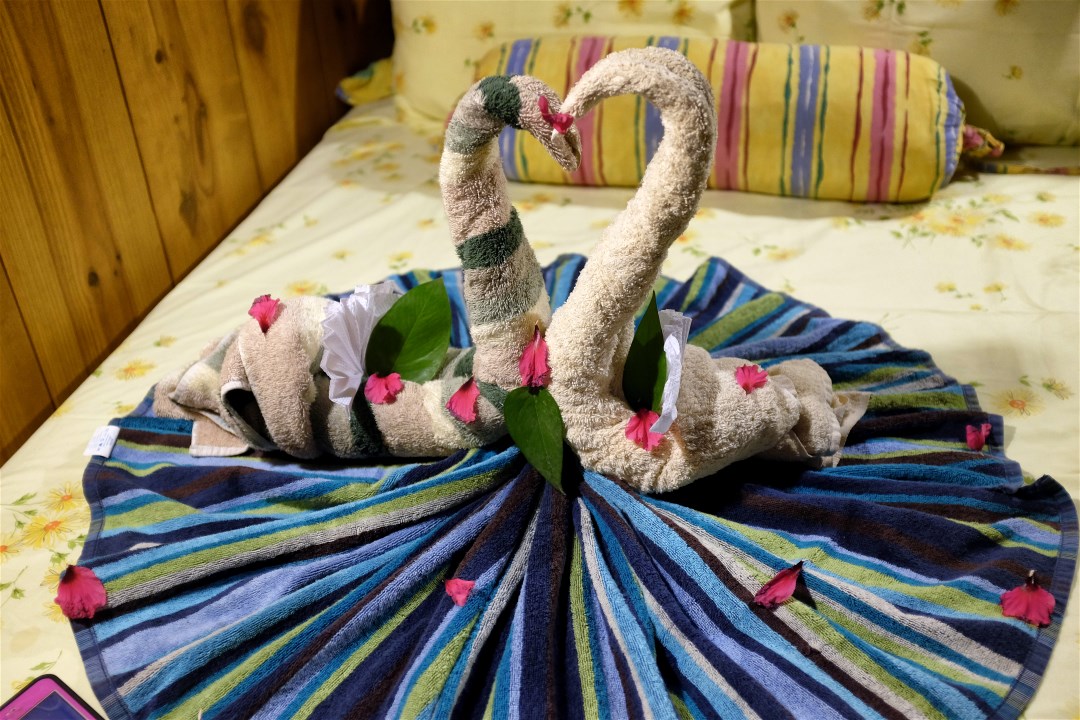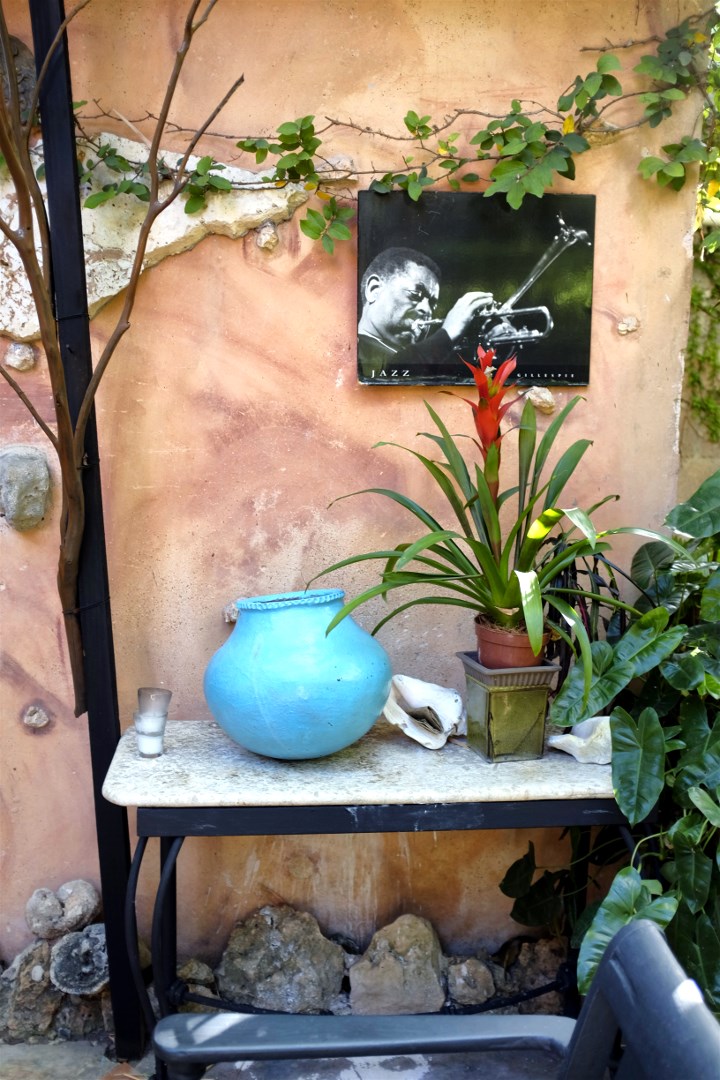 Attention to Detail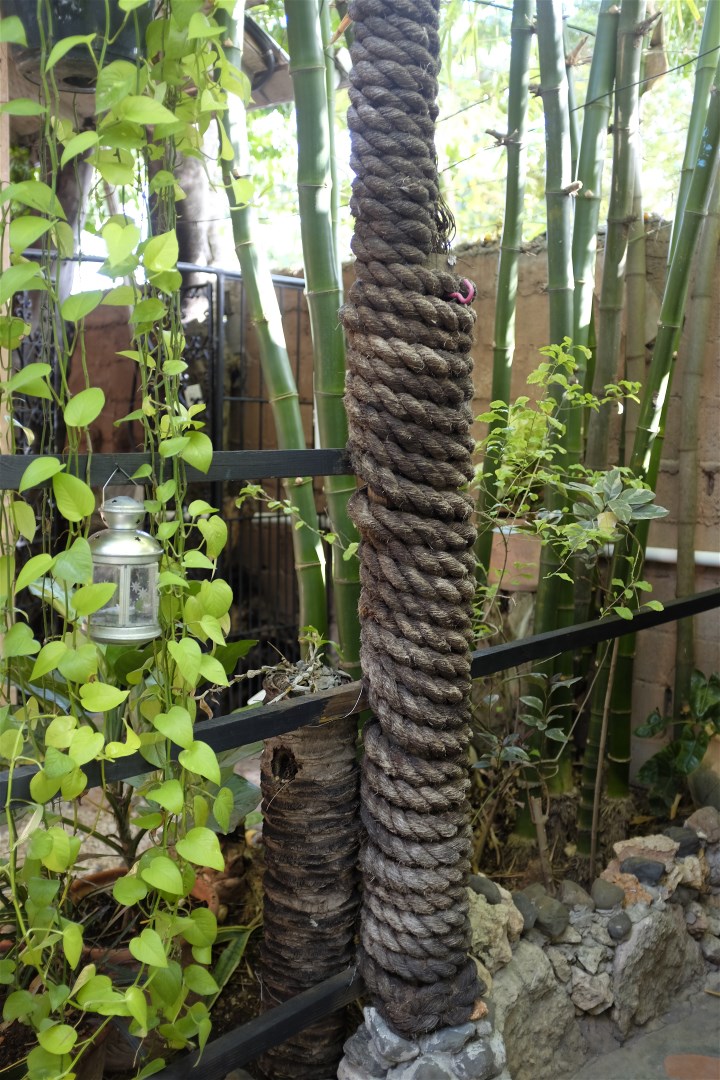 Statue Carved From Giant Hurricane Log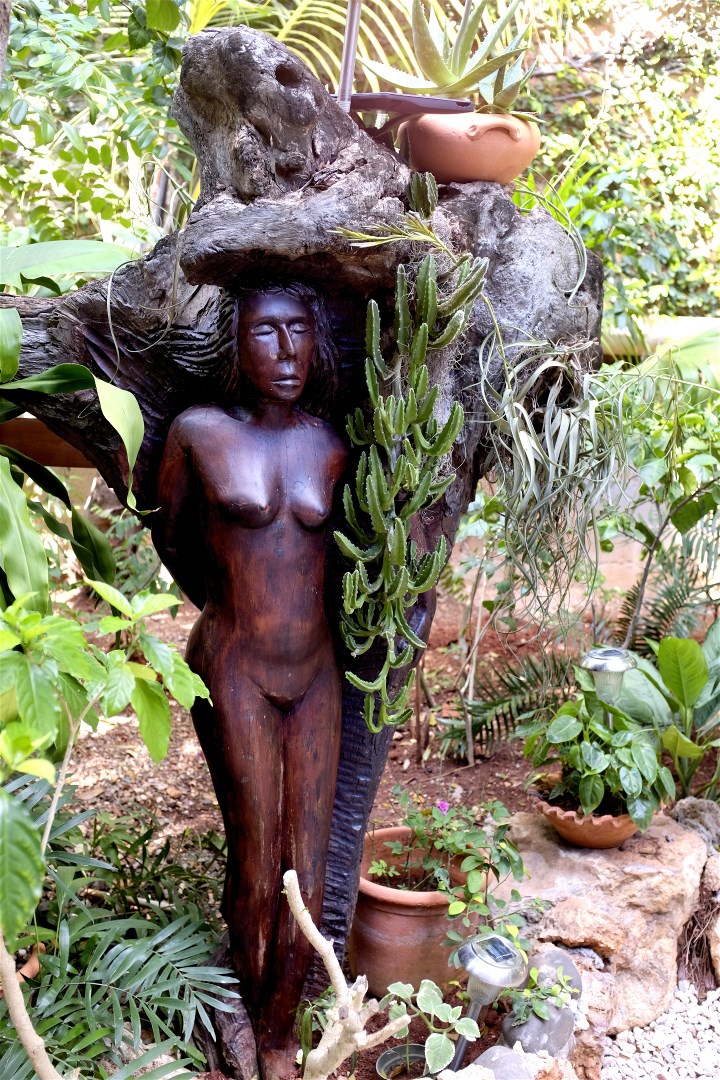 Marisol Beside Statue for Sense of Scale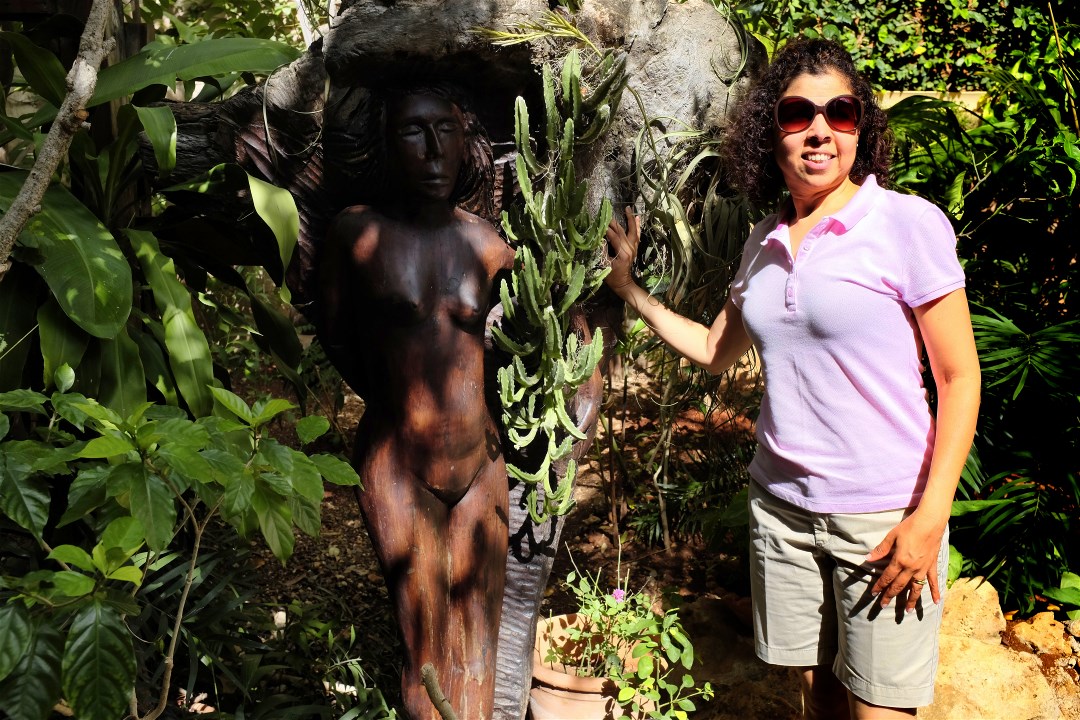 Outdoor Patio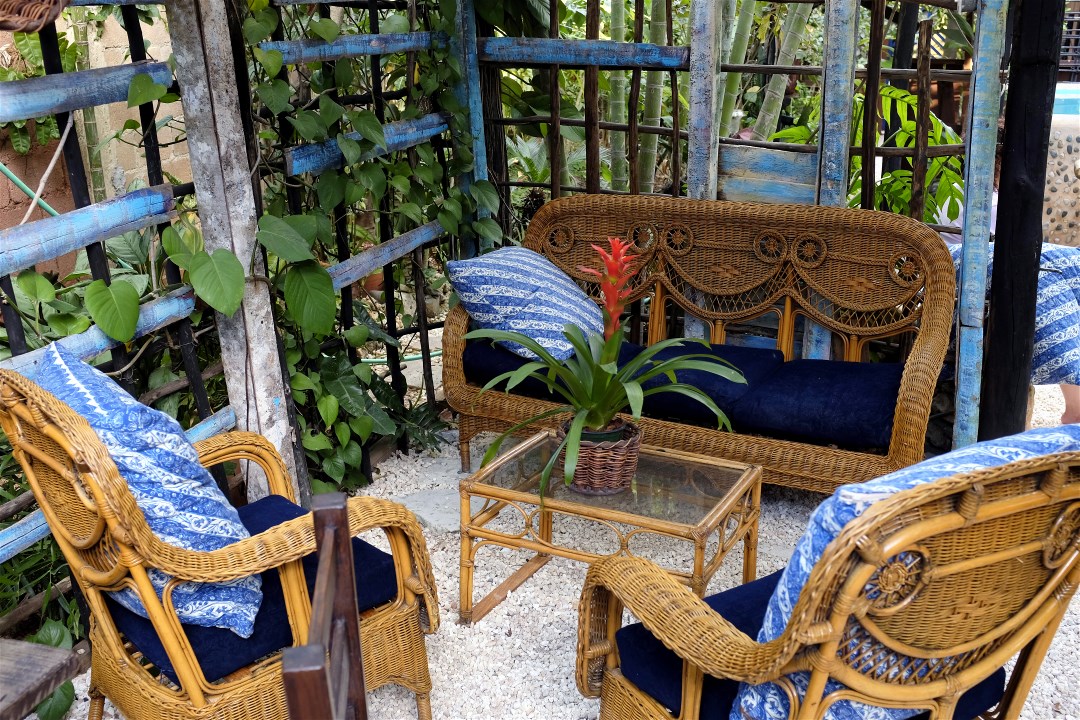 Outdoor Kitchen
(4 Gas Burners, Gas Griddle BBQ- Hot and cold running water)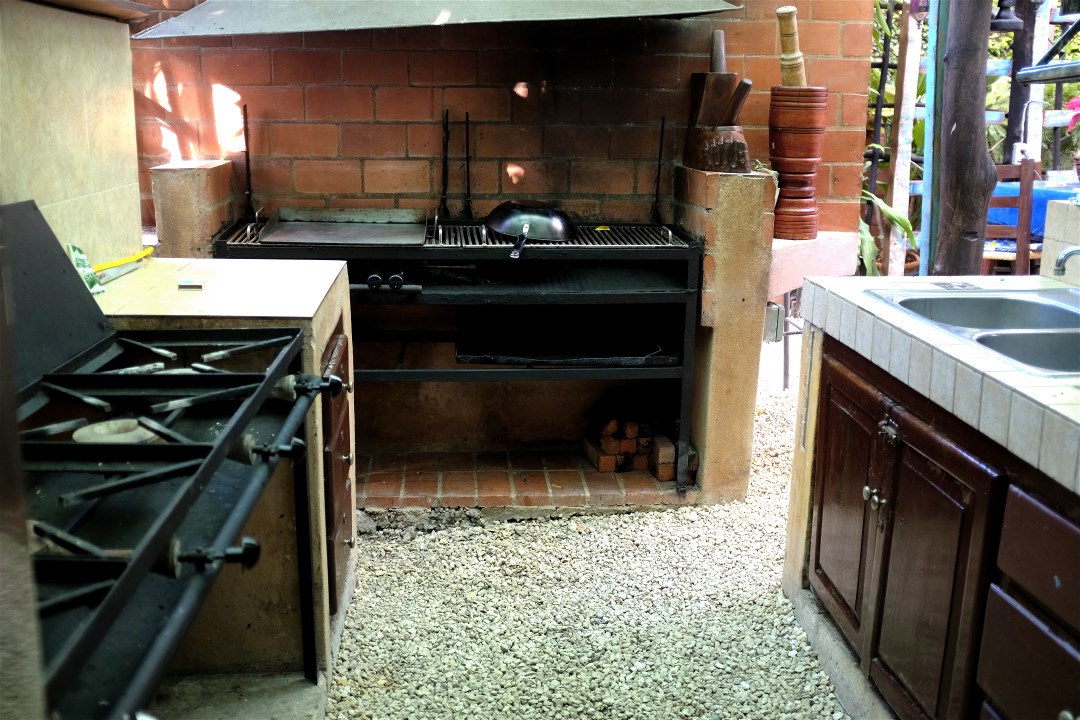 Outdoor Kitchen Detail Griddle and BBQ Combination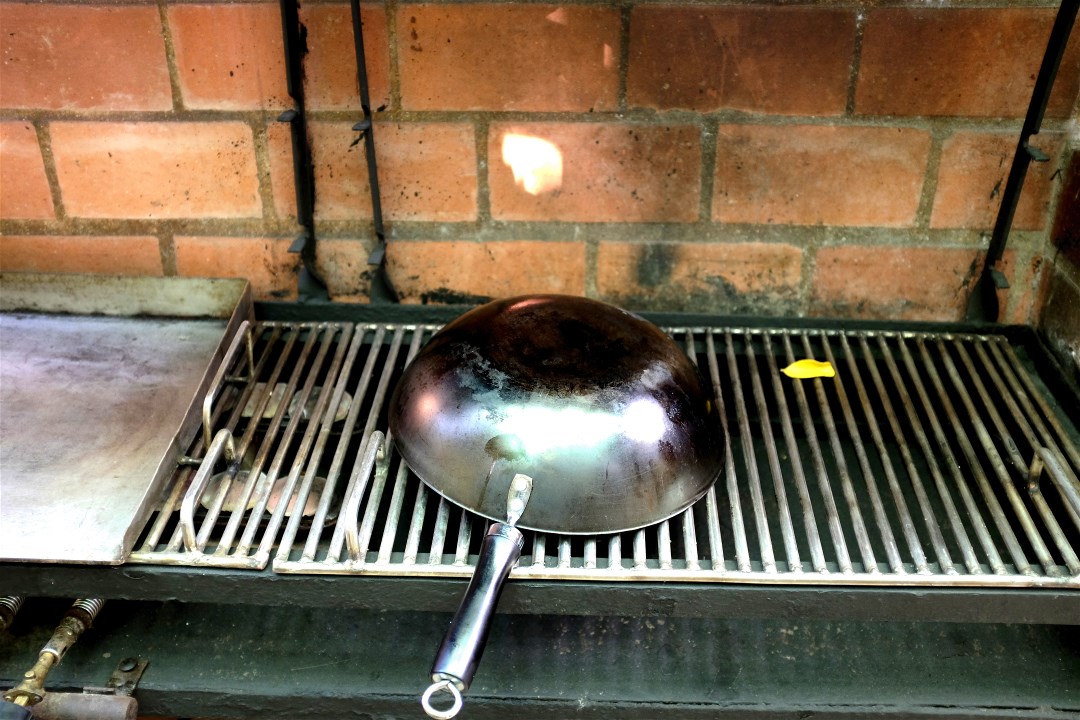 Outdoor Kitchen Pizza / Bake Oven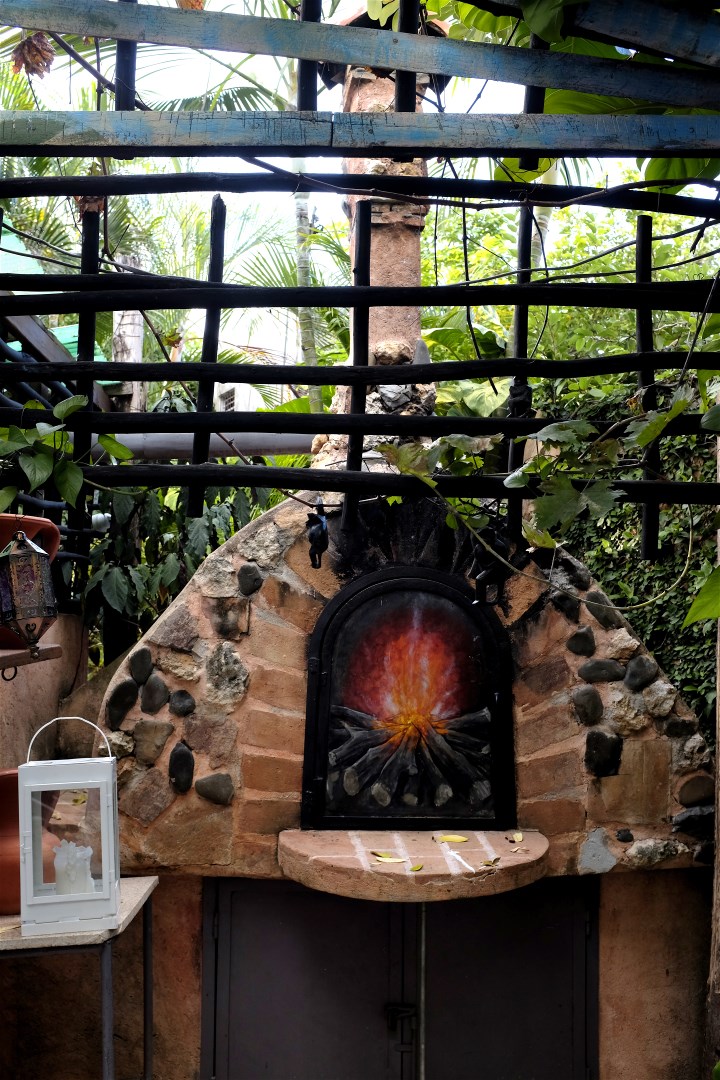 Big House Ceiling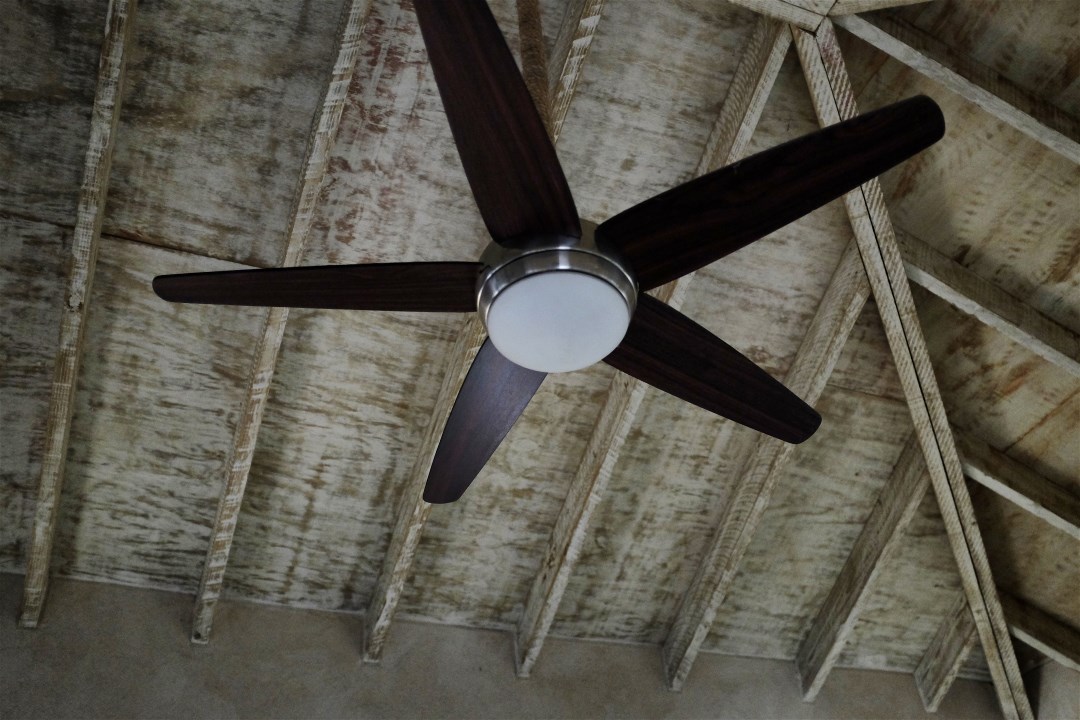 Big House Kitchen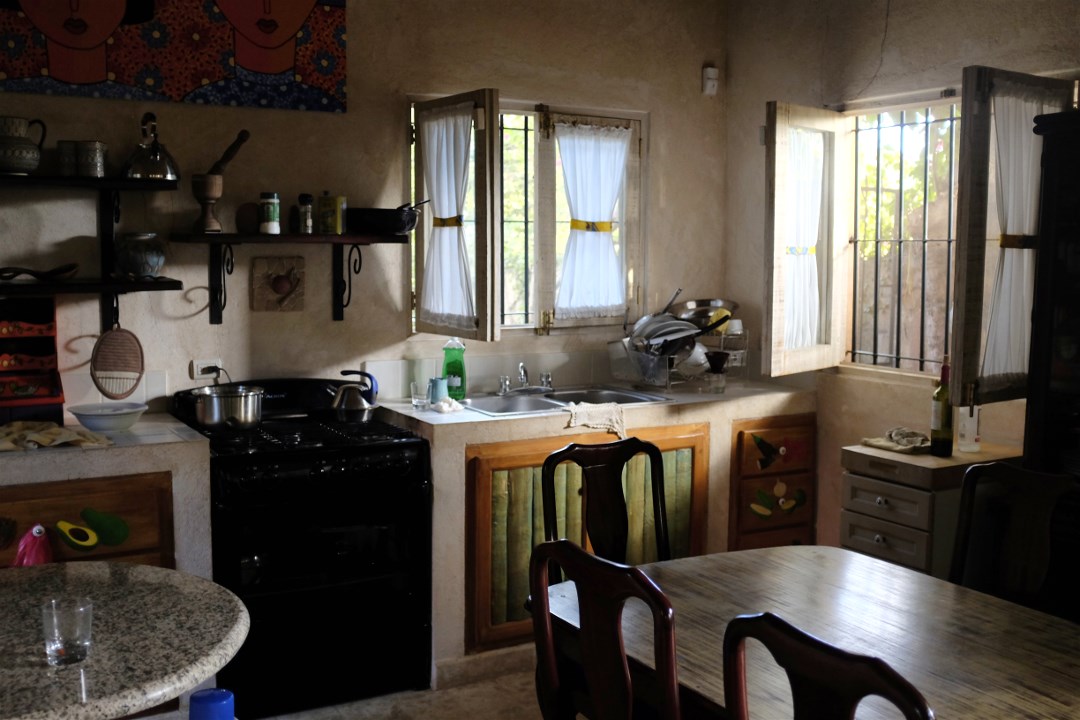 Big House Living Room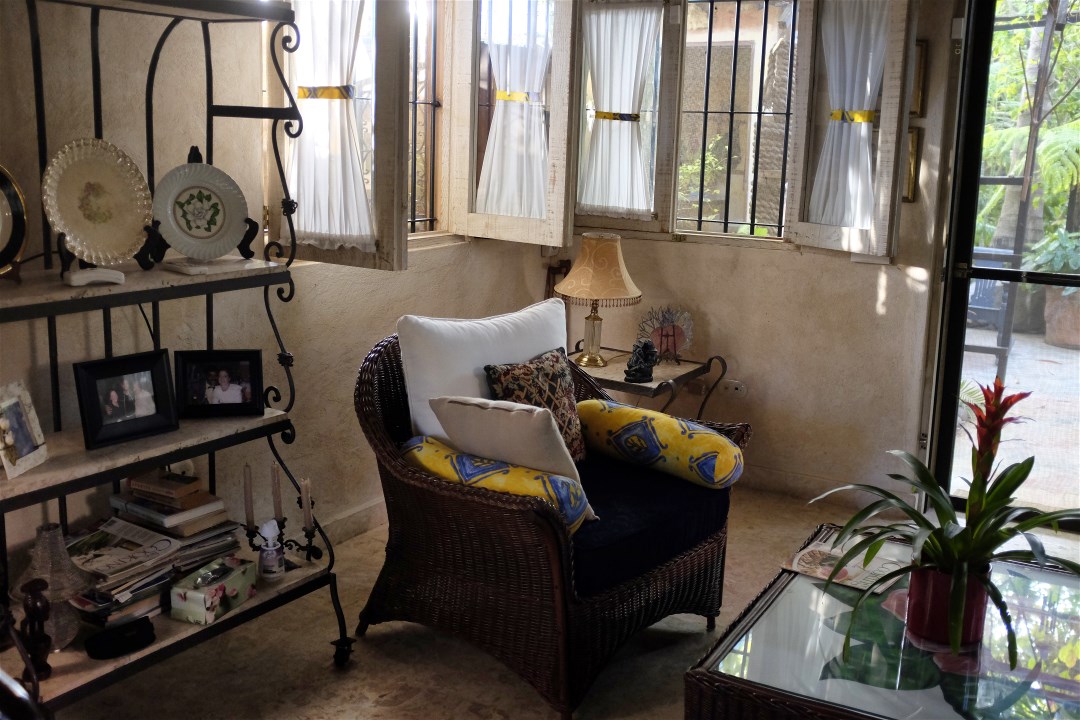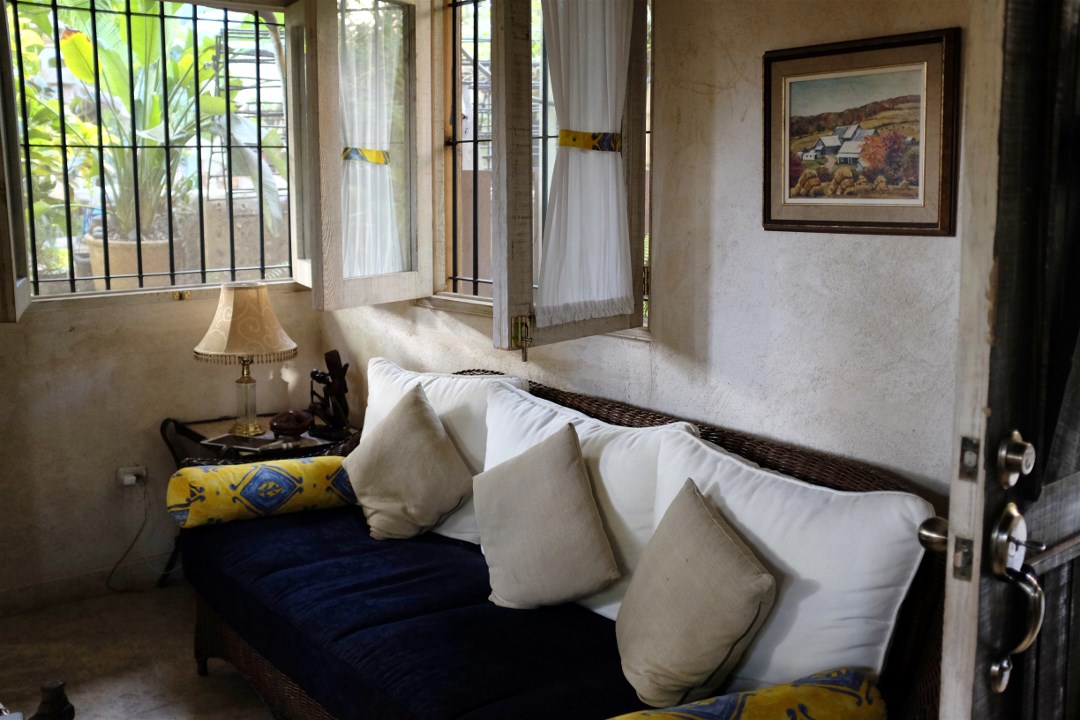 Tonight after some fine wine and long conversation into the night we settle in for a hot shower and good long sleep. Tomorrow I pick up a chip for the iPad - Claro will sell me one for about $30 for fast internet all over the island - One month or 5 GB whichever comes first. This is almost free when compared to Rogers roaming charges. Then a bit of exploring the city and we are off to the beach.


Bayahibe Beach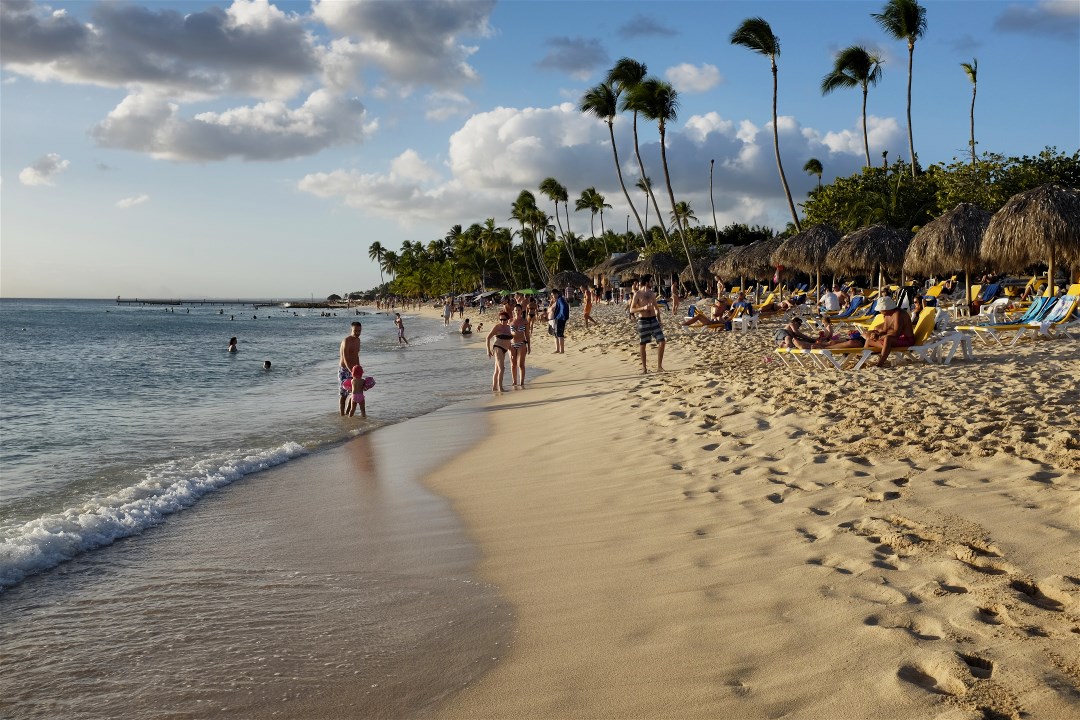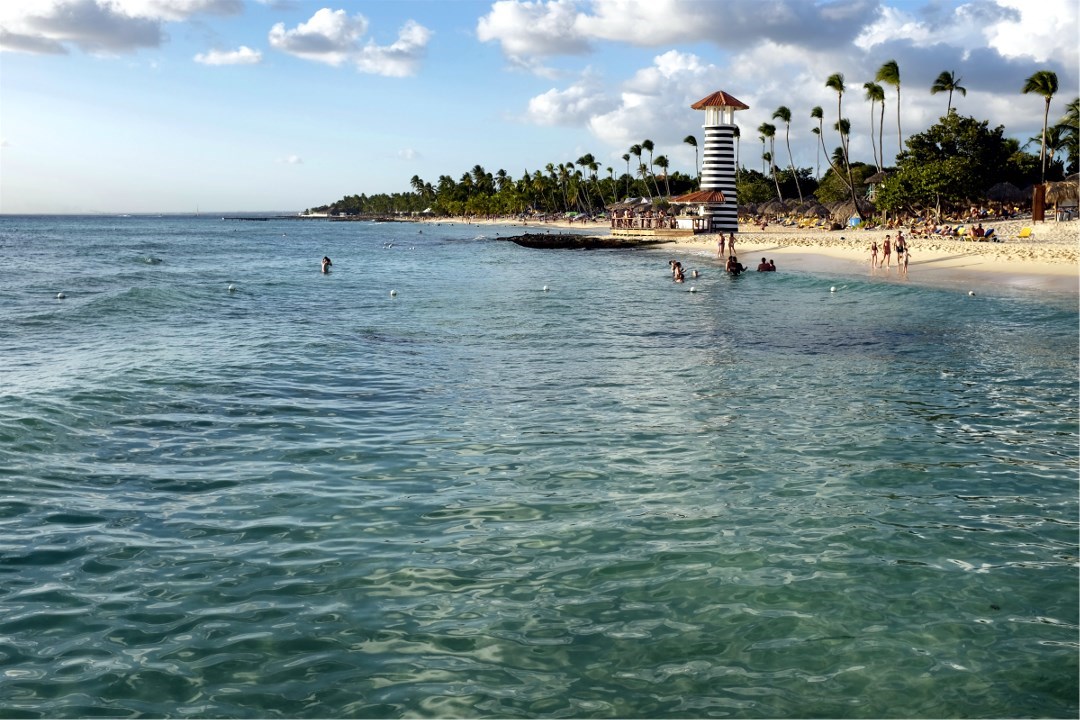 Andrew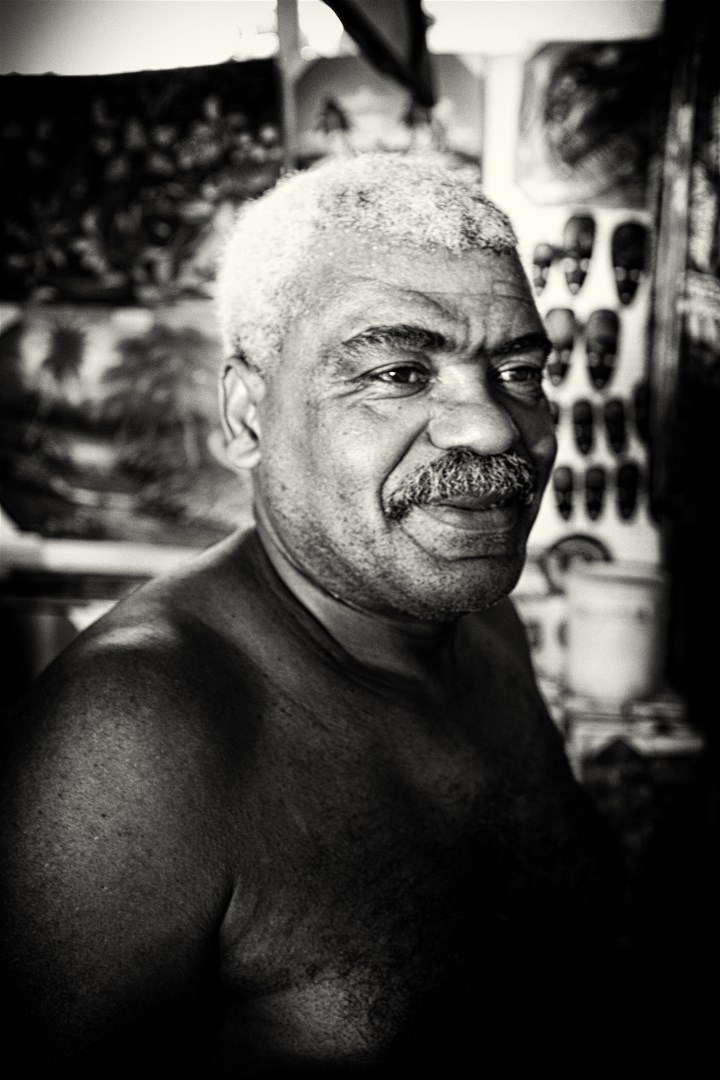 Little Fishes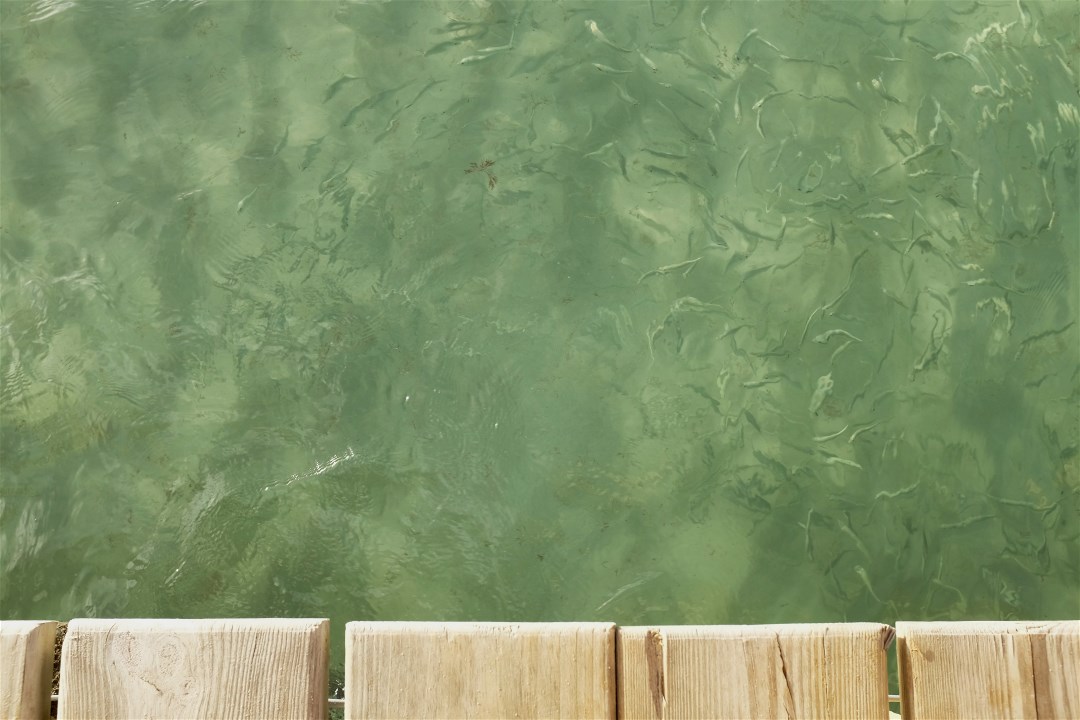 Image removed at request of model

As the suns sinks slowly in the west we bid fond farewell to Bayahibe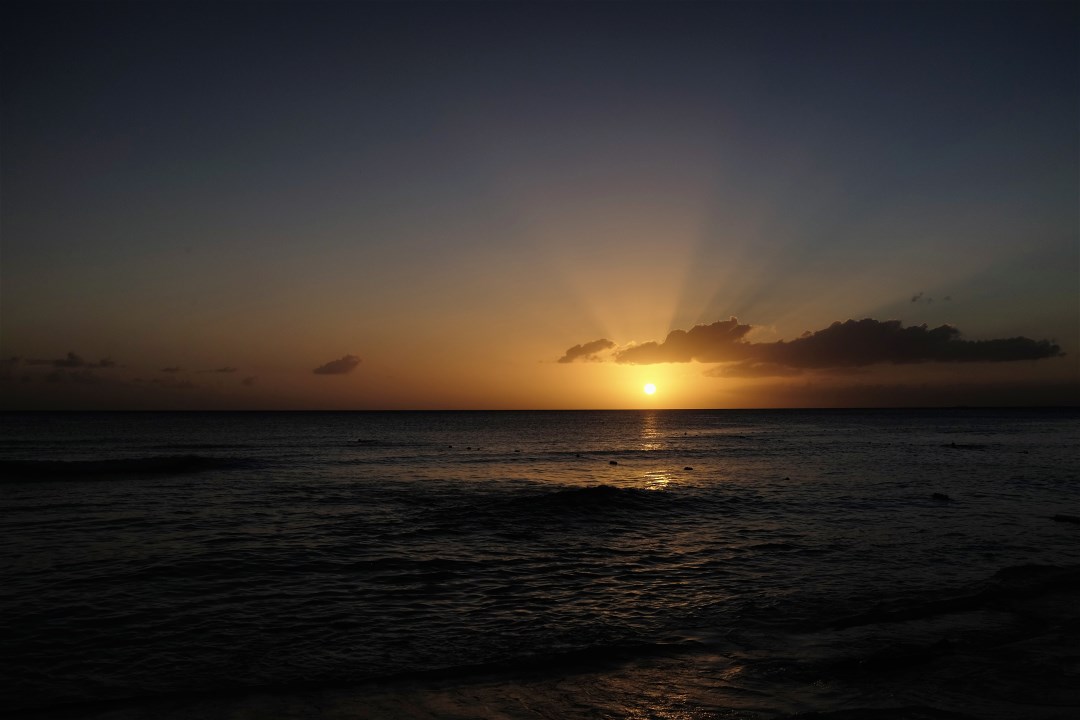 Twilight (purple)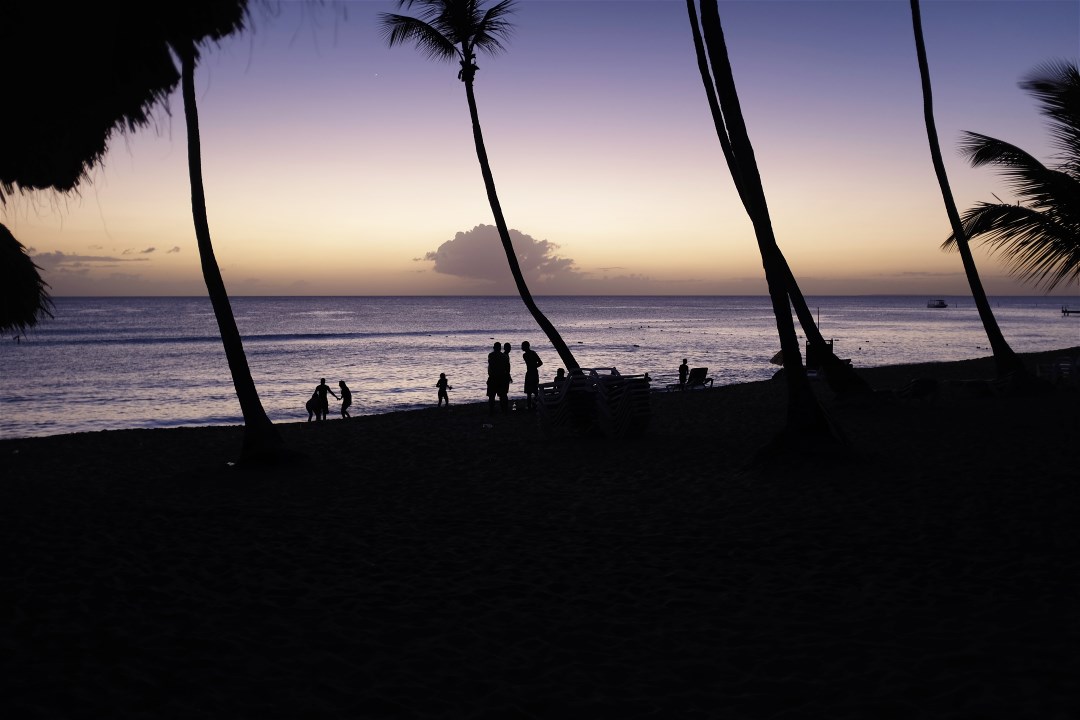 By the second day I picked up a chip for my iPad from the Claro dealer for around $28 CDN which gave me fast internet access all over the island up to 5GB for the month. I was able to answer e-mails and forward instructions to the office on the bus or in the mountains. We wandered around La Romana to see a little of the town including Jumbo supermarket which was well stocked with an excellent variety of good food somewhat like a Metro in Canada but also with a reasonable selection of beer, wine and spirits at low prices.
I had photo opportunities but missed them. Next time I will try to get one of the train at night. Of the town I shot only these two. They could have been from anywhere.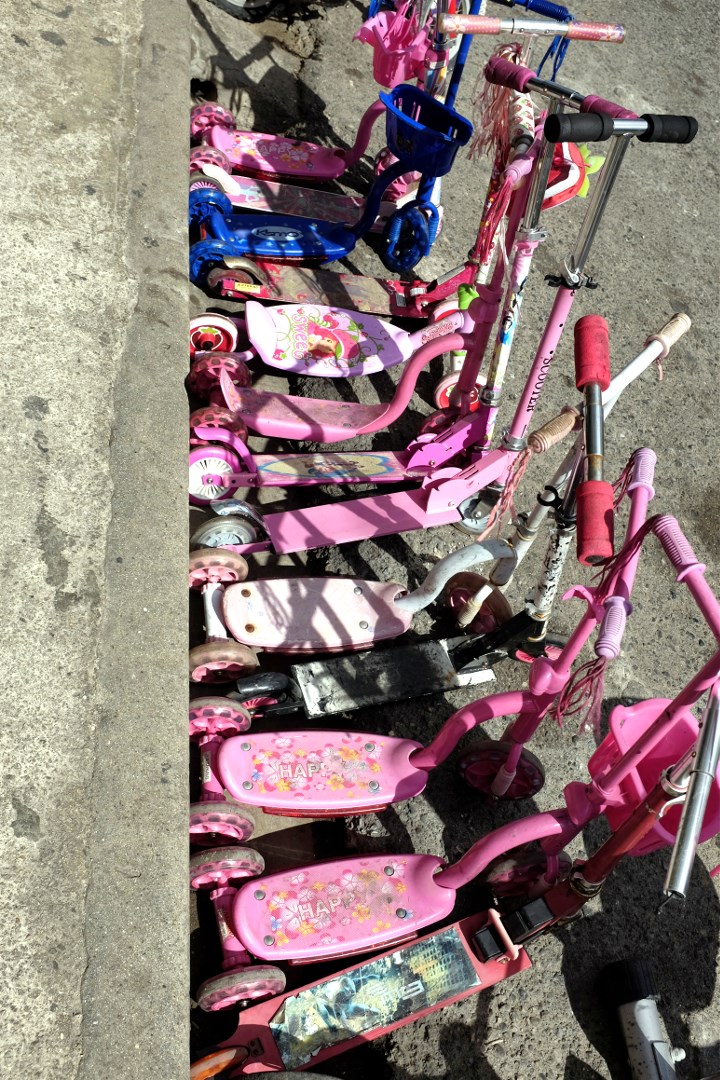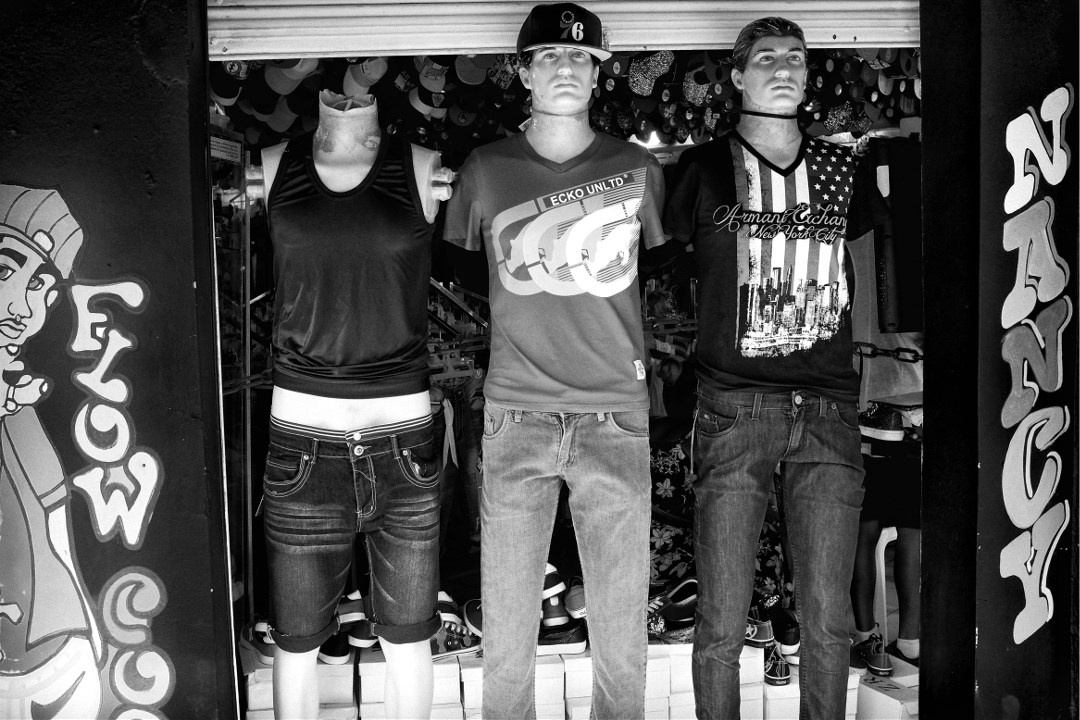 In the afternoon we visited E
squeleto
Beach in La Romana. We went where Andrew used to play as a child. It was a short bike ride from where he grew up. Where we were it was rocky and the was some broken glass and rubbish. We weren't there to swim but rather to relax in the shade and enjoy the cooling sea breeze. Andrew selected some fresh caught Parrot Fish and we had them cooked to order while we sipped on ice cold Presidente beer and Marisol enjoyed cold coconut water. It was delicious.



Skeleton (esqueleto) Beach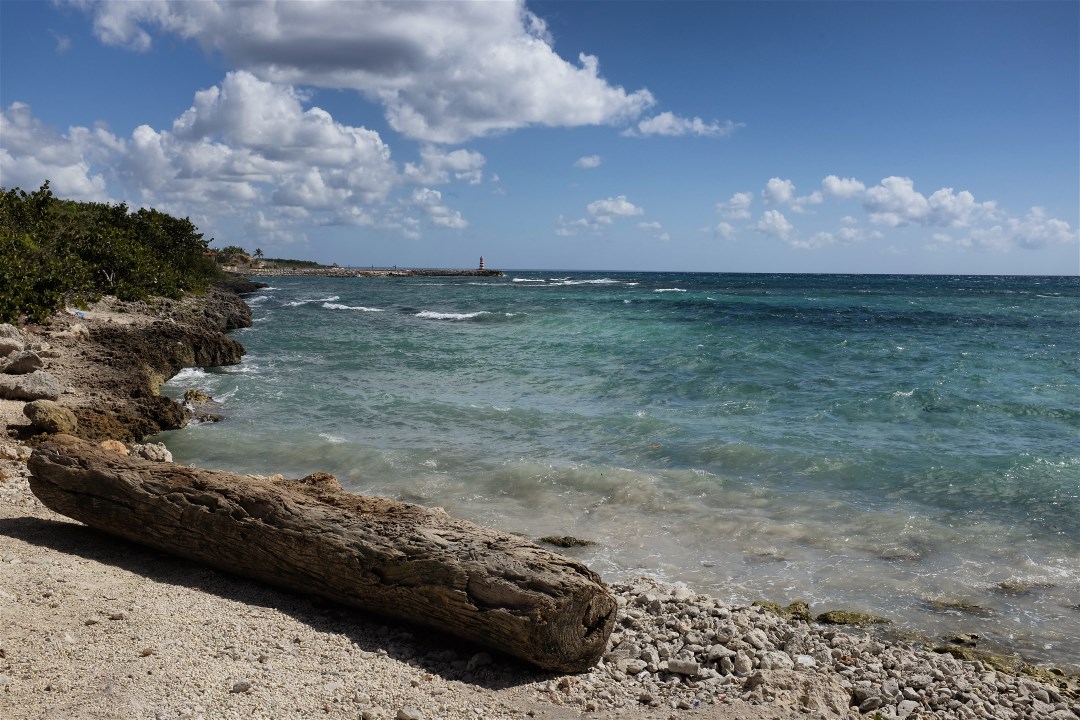 Where Andrew Played as a Child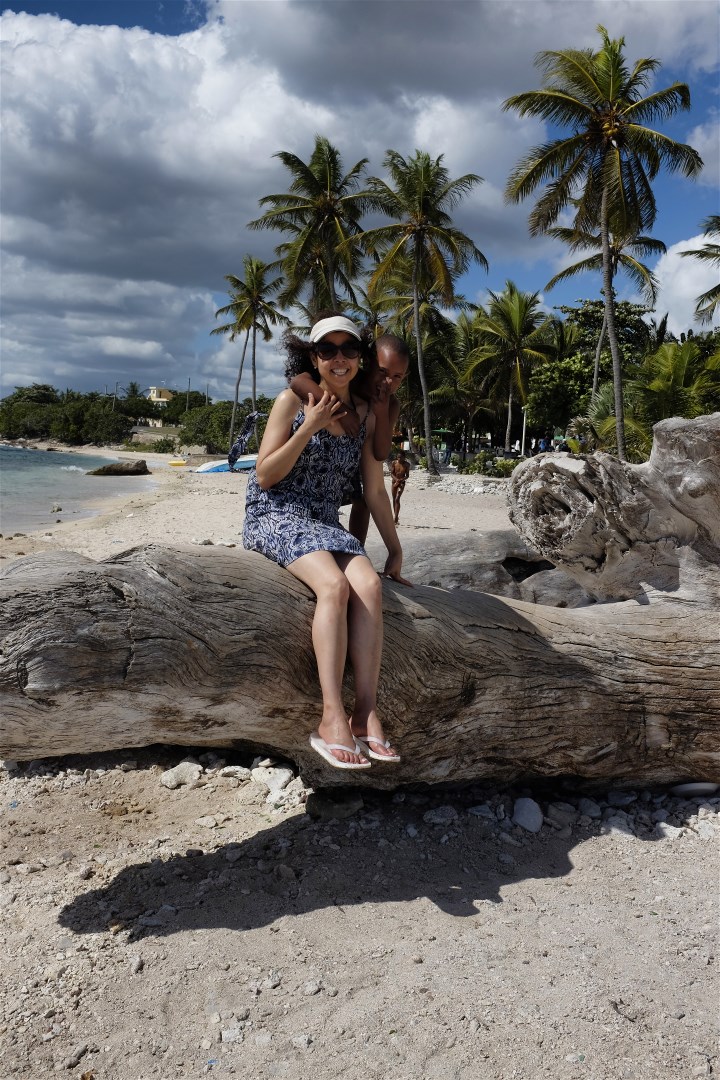 It was from a fallen tree like this that Andrew had the statue in his backyard carved.

Picking out the Fish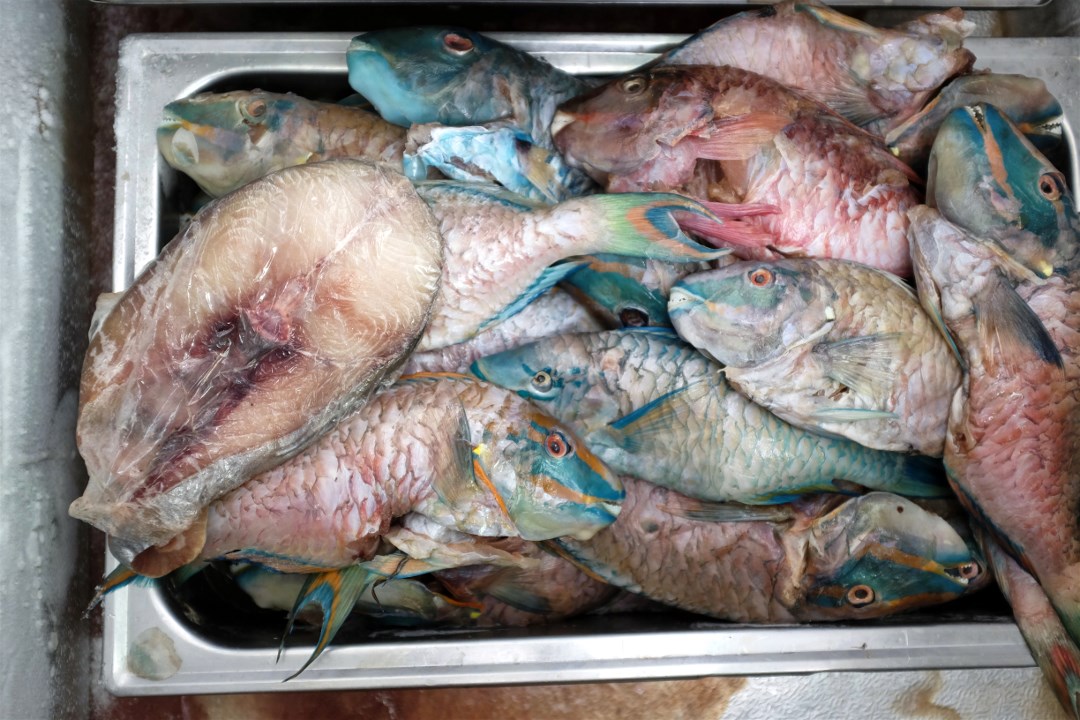 Coco Frio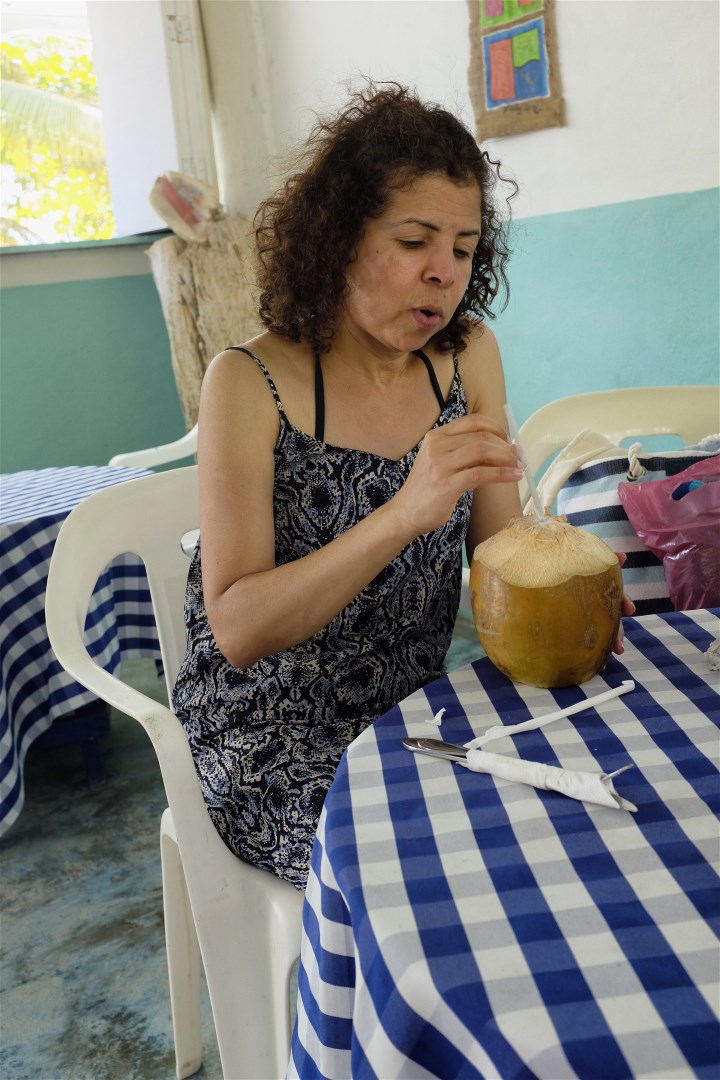 Too late to show the fish it was gone in less than 1/60 of a second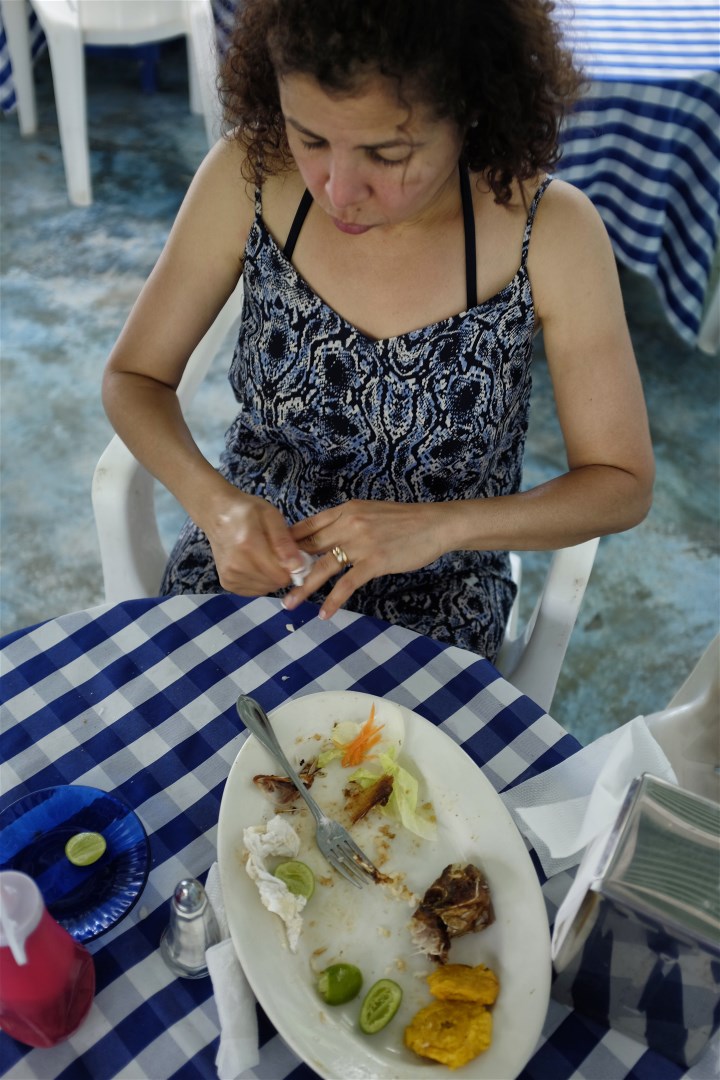 In the evening we visit the apartment of Andrew's friend for some more excellent wine and a light evening meal. The gentleman is an architect. Before we return to La Vega he promised to take us on a quick tour of Casa De Campo. Not the tourist resorts, behind the gated community where politicians, millionaires and movie stars hang out. But first we must visit Isla Saona. This is a National park off the south east coast. Tour boats stop by every hour or so, drop off people from the resorts who check out the little street of souvenir shops. There is time for a quick beer then it is back to the resort. We came in a private boat so we had the luxury staying as long as we wanted.
The ride to the island was along the coast past a big mangrove forest through shallows and deep choppy water. We relaxed in the village, had a look around to the school, electrical plant, the homes and the tourist shops.
Andrew once again selected some very fresh fish. He took the precaution of bringing some perfect wine and a big batata which is kind of a potato that is sliced and fried (like French Fries). It is kind of expensive and does not grow there so it was a treat for the chef and for us. After a lovely lunch we enjoyed a couple of heavy duty Dominican cigars supplied by Andrew's friend and listened for hours to the charming stories of a poet who lives on the island. Andrew calls him "The Cuban" because of a Che hat he always wears. He recited poetry and told stories of the sea.
When it was time to return we stopped at a sandbank where you can jump out of the boat and swim in the ocean. There are starfish a foot across and I shot Marisol holding one. (They do not bite but they can suck I am told).

The Architect's Apartment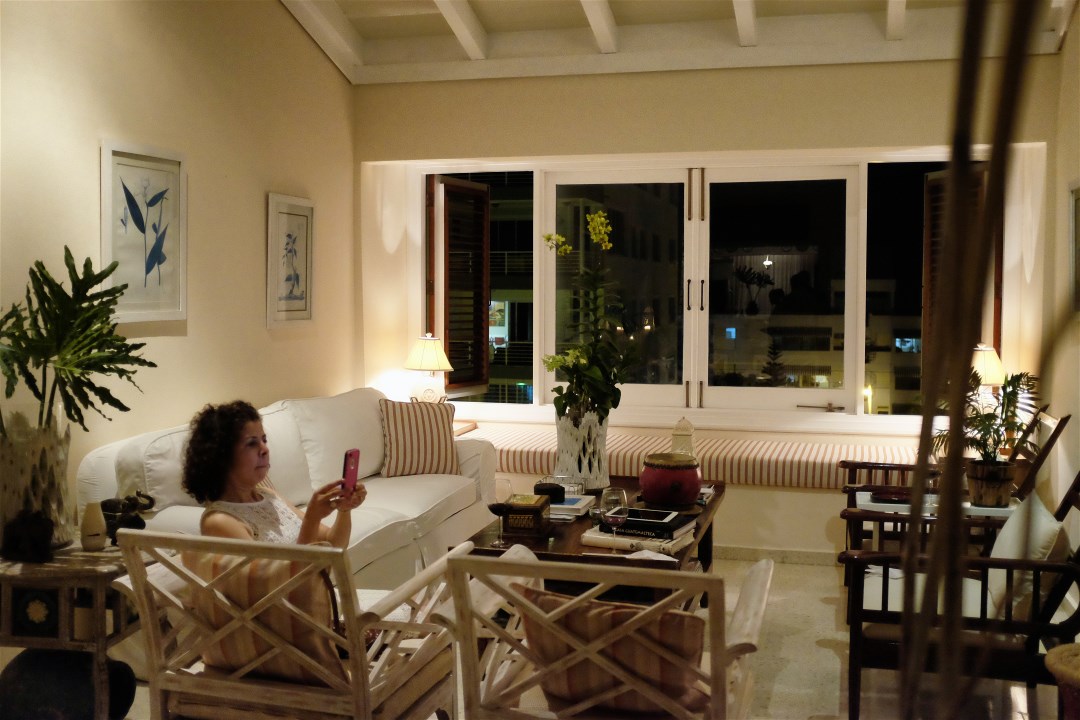 Bayahibe Church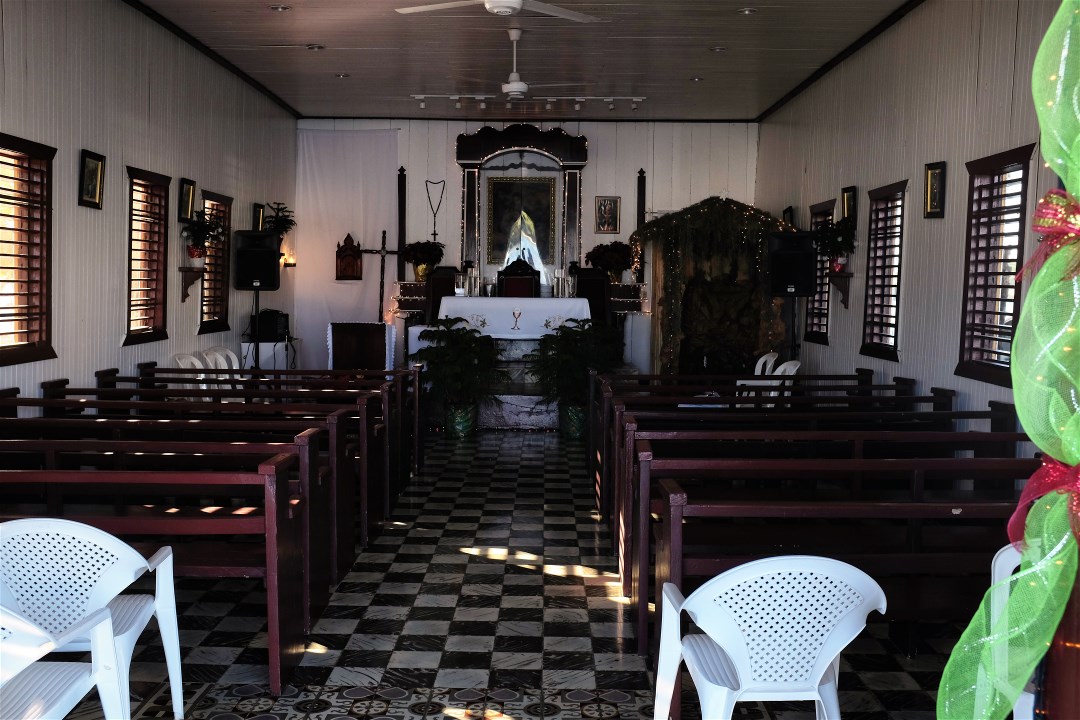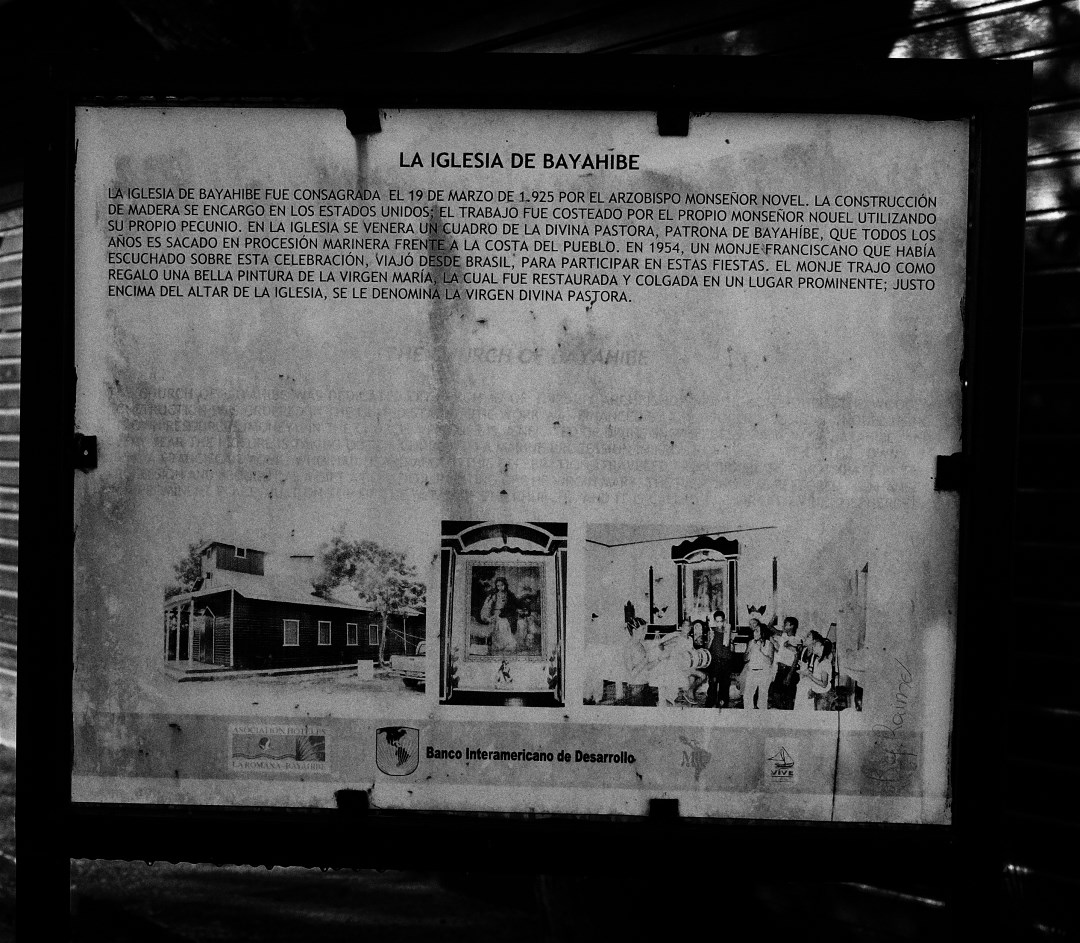 Bayahibe Church from the Sea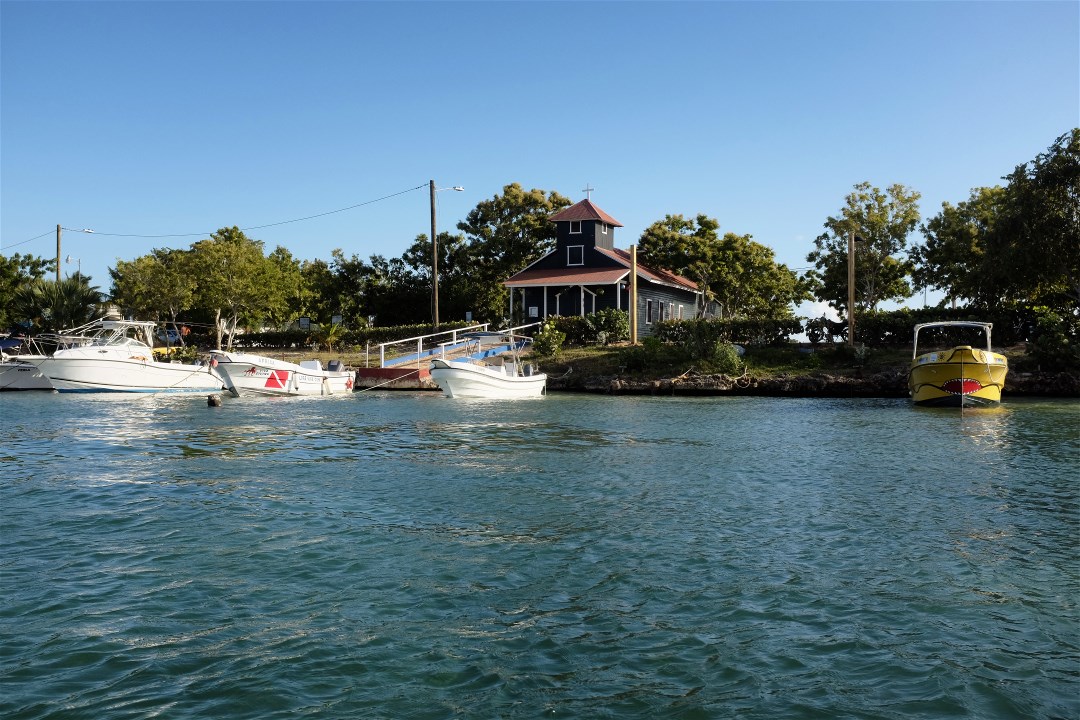 Our Captain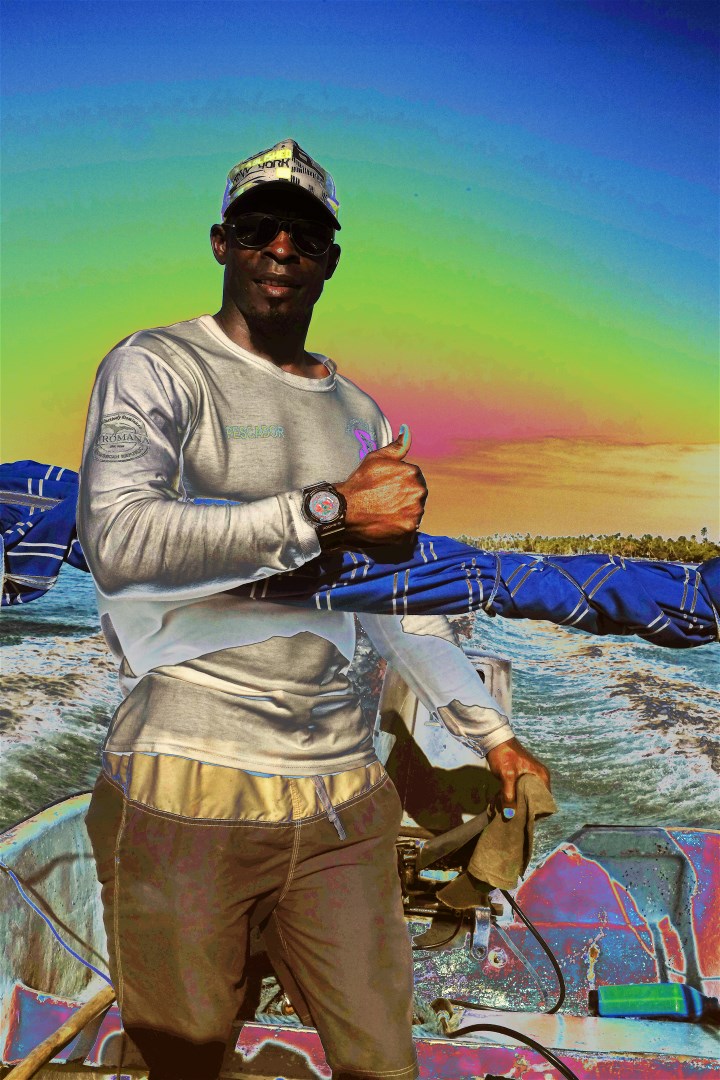 Sailing on the Ocean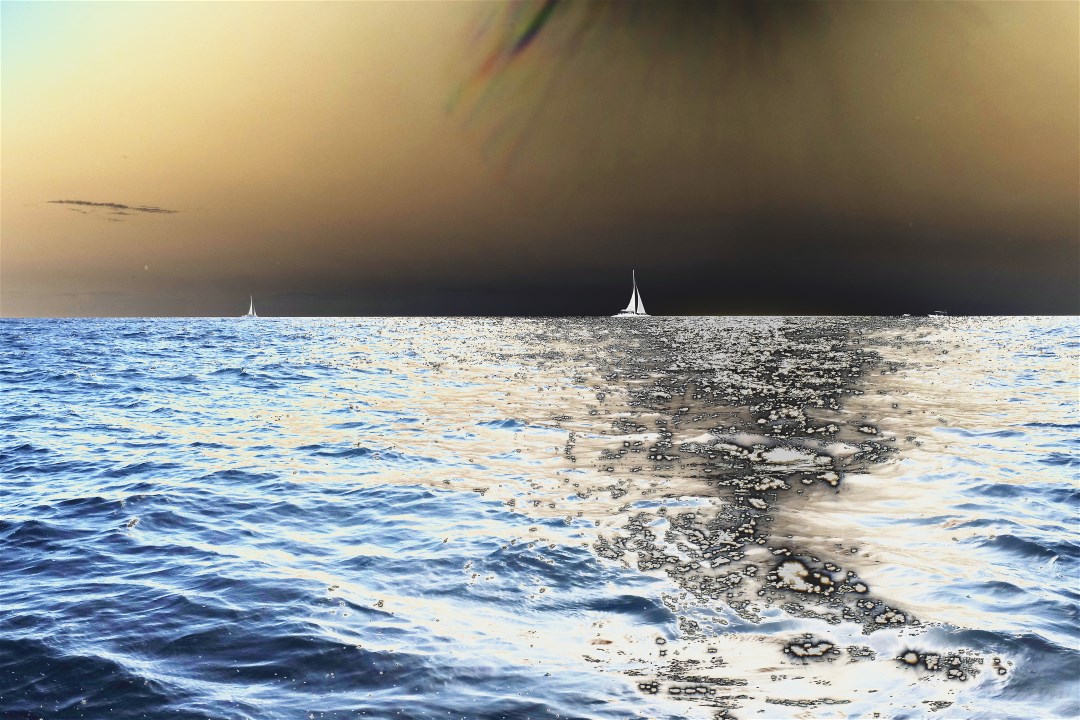 Seabirds Resting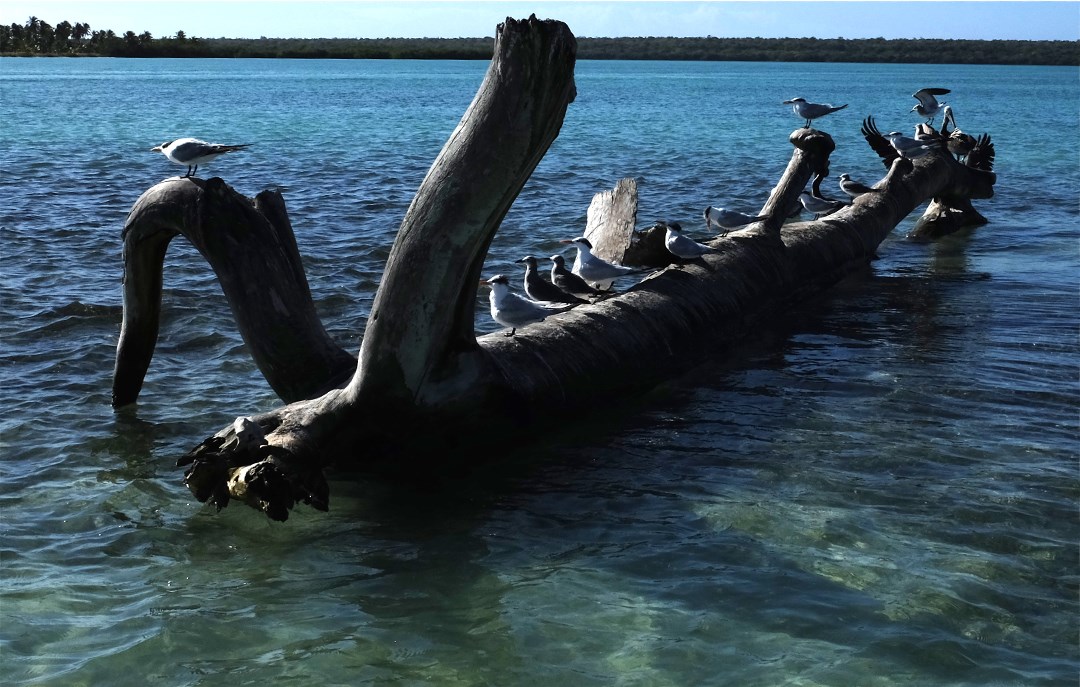 Isla Saona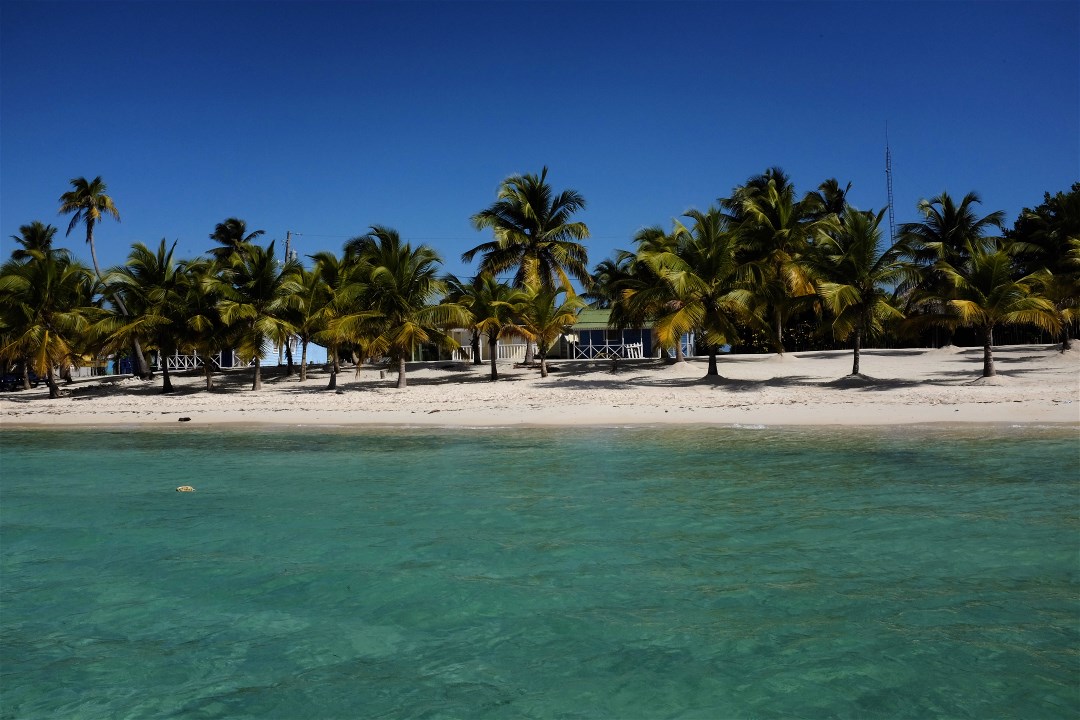 Fishing Boats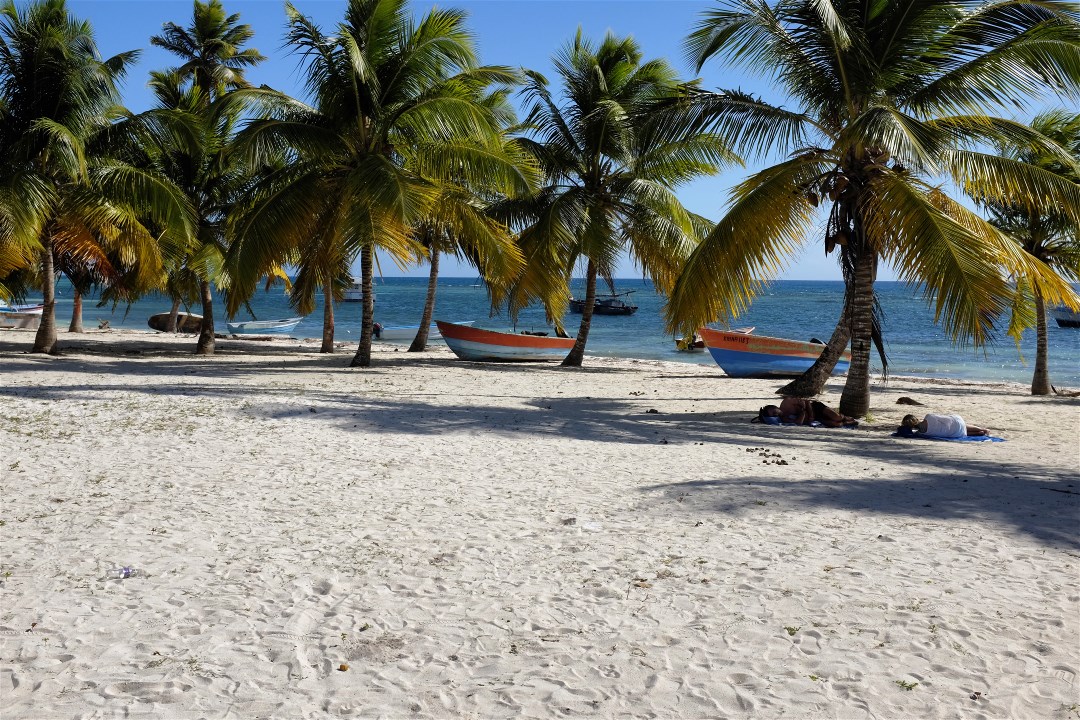 Main Street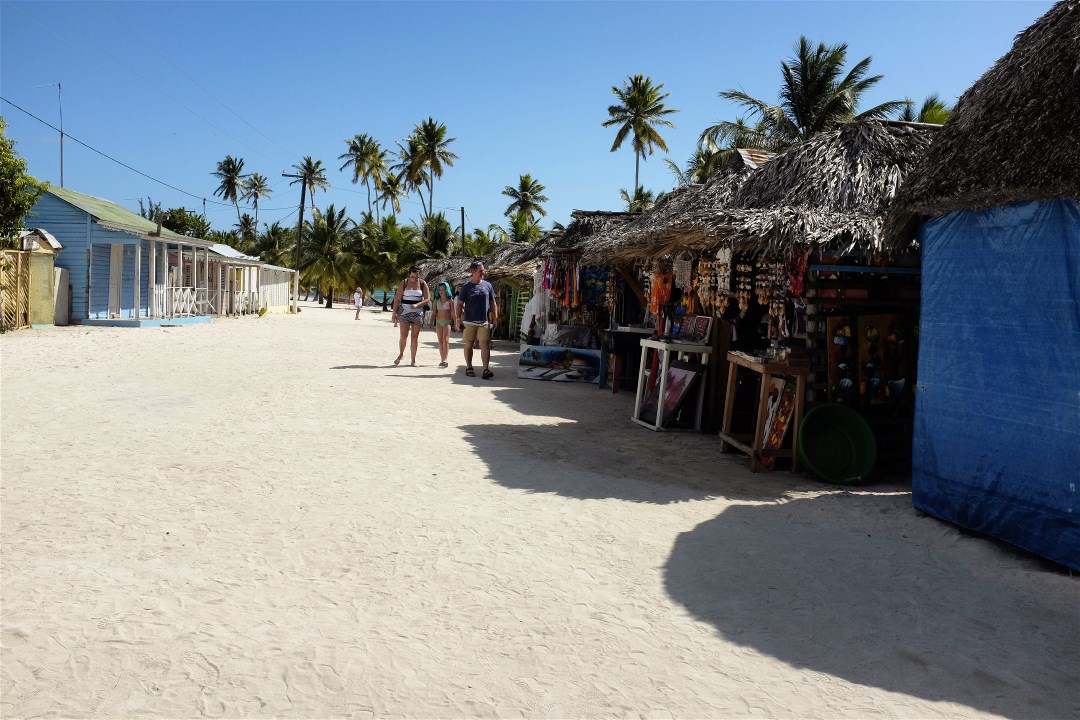 Three Crosses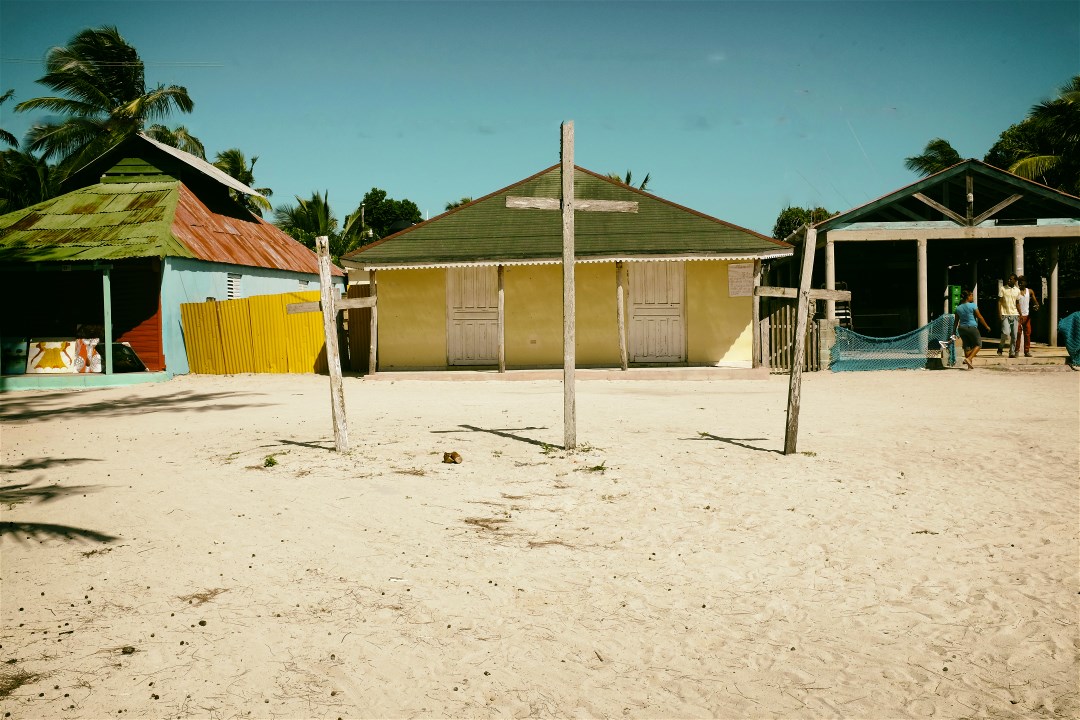 Lunch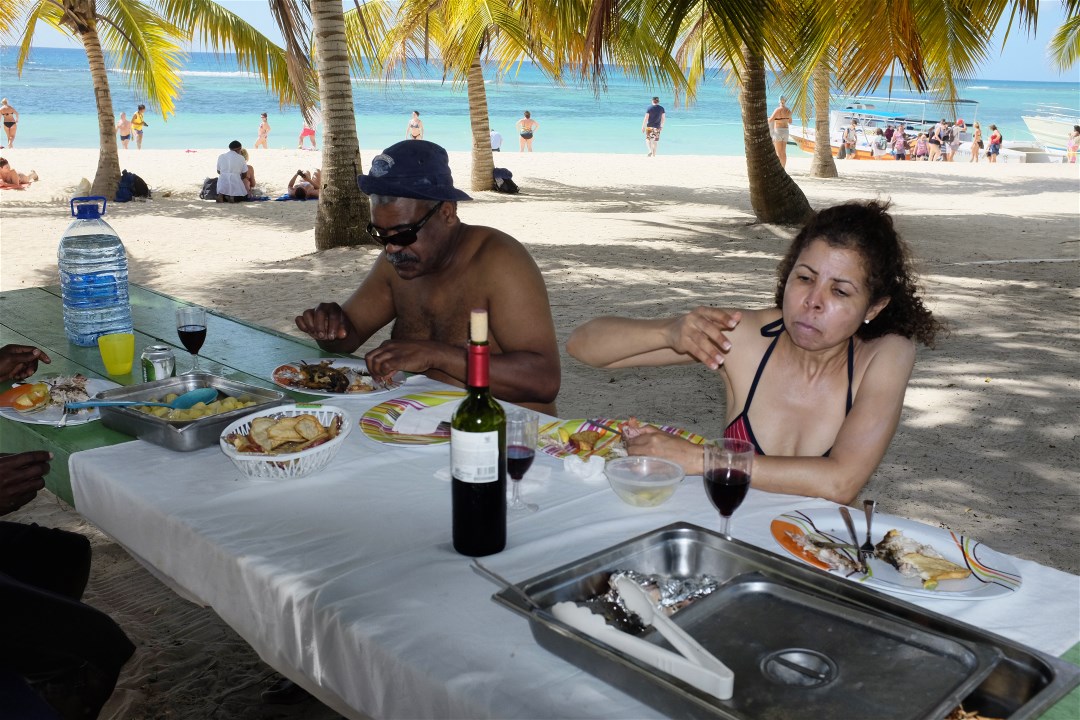 Again too slow to catch the fish - Gone in less than 1/60"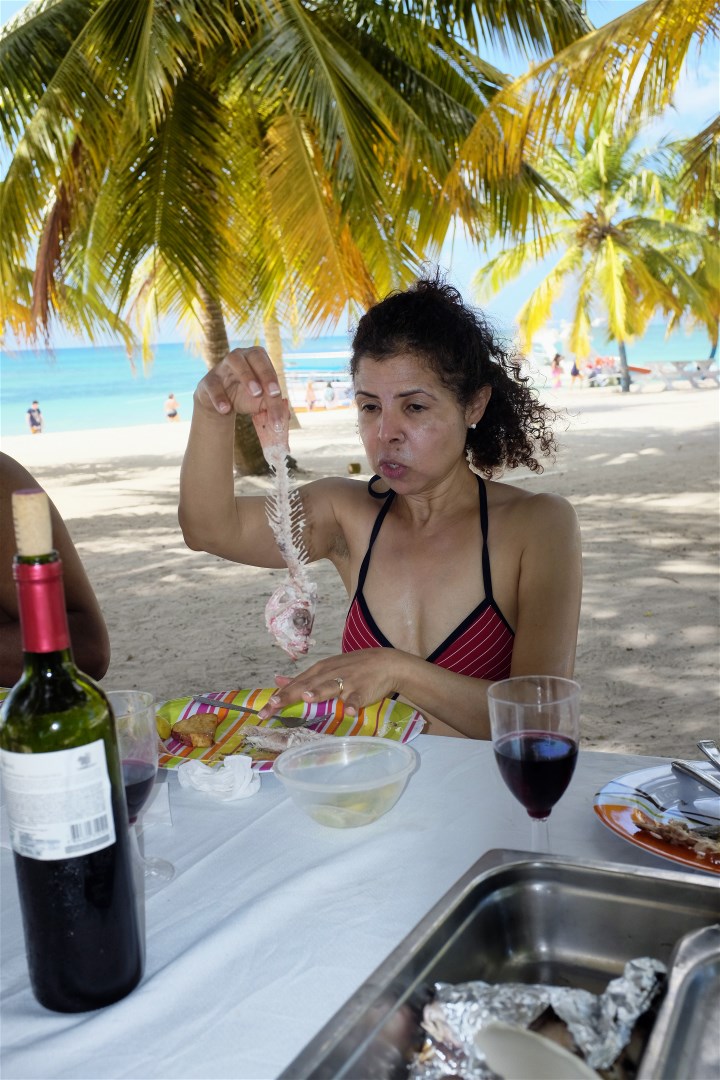 Shopping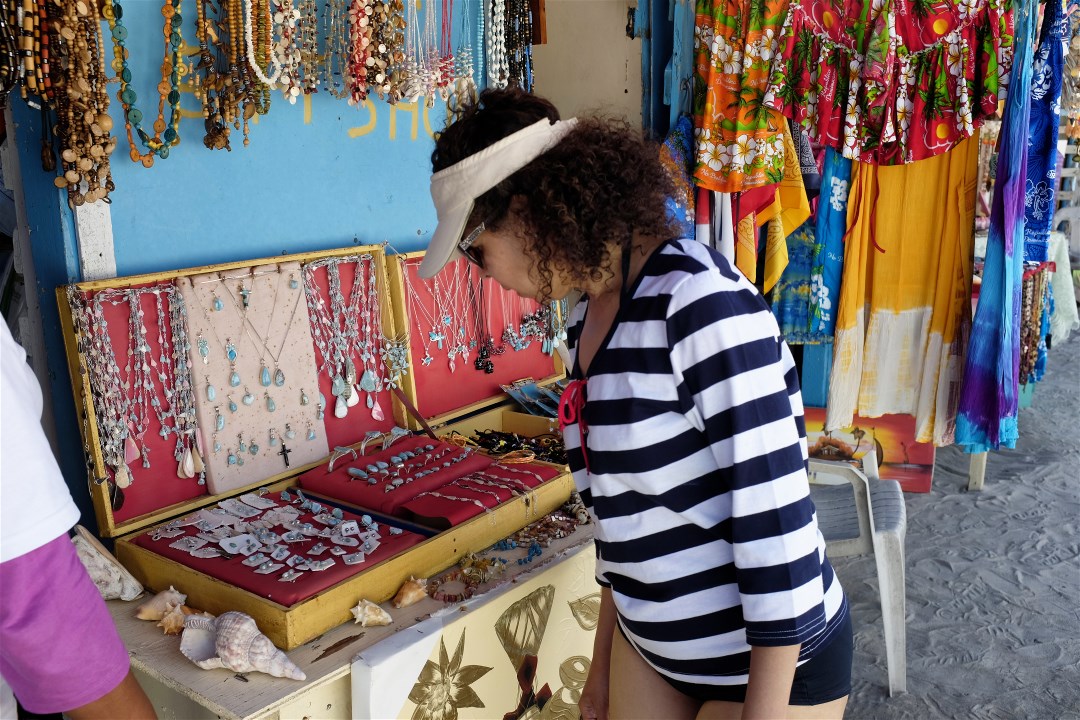 Andrew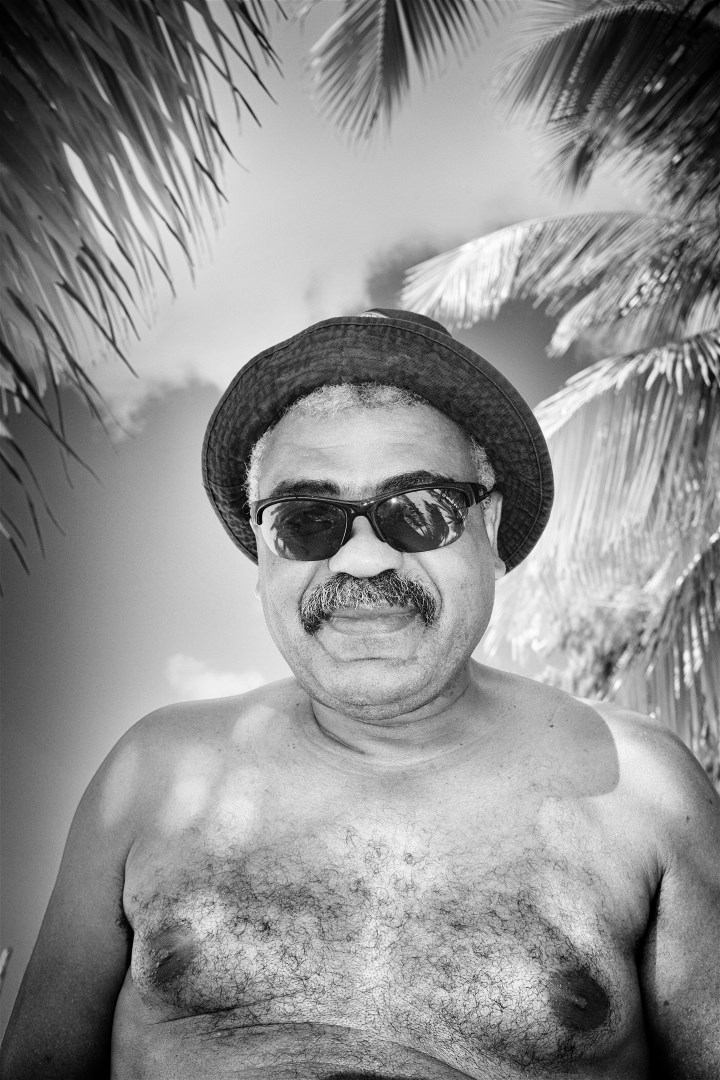 The "Cuban" Poet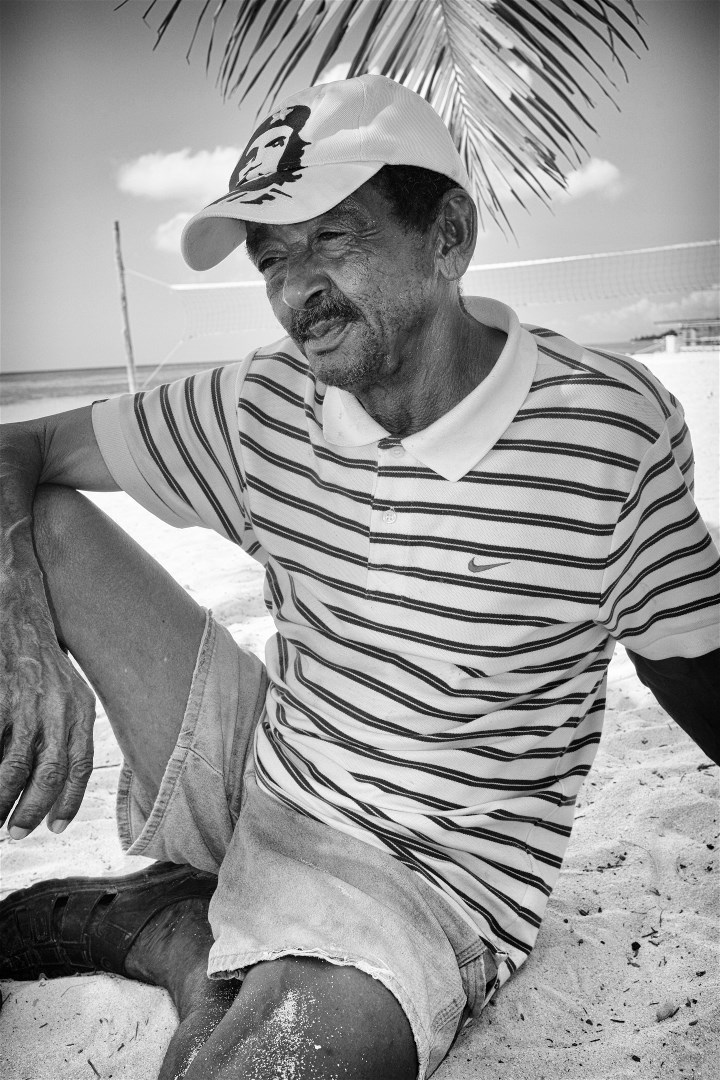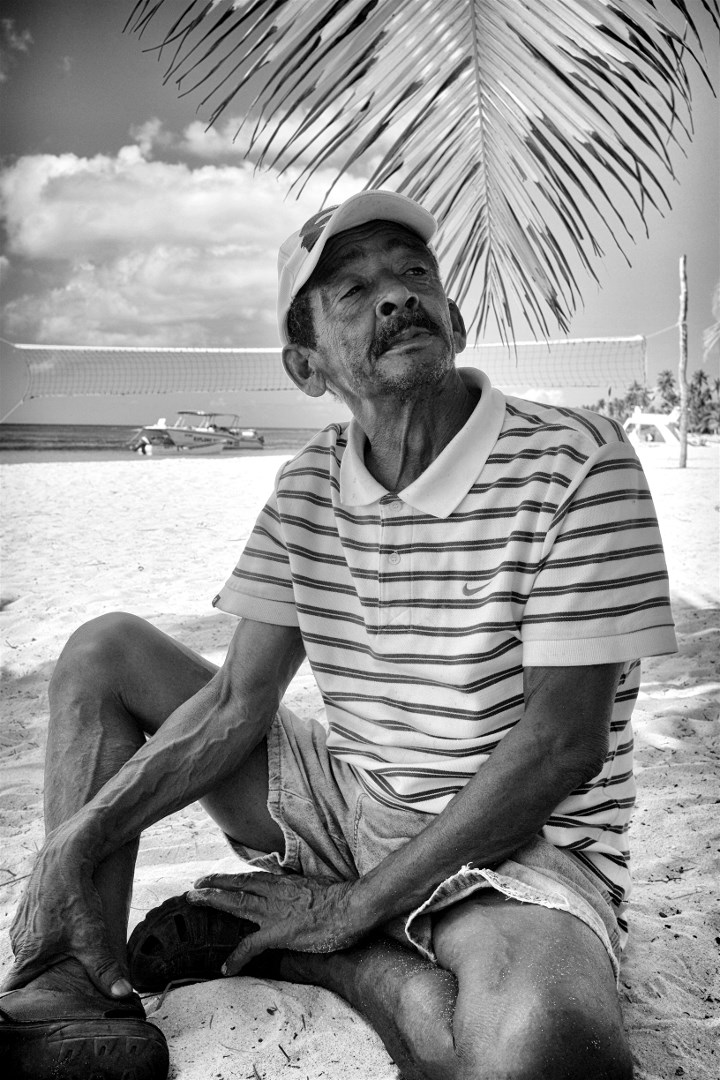 La Saona House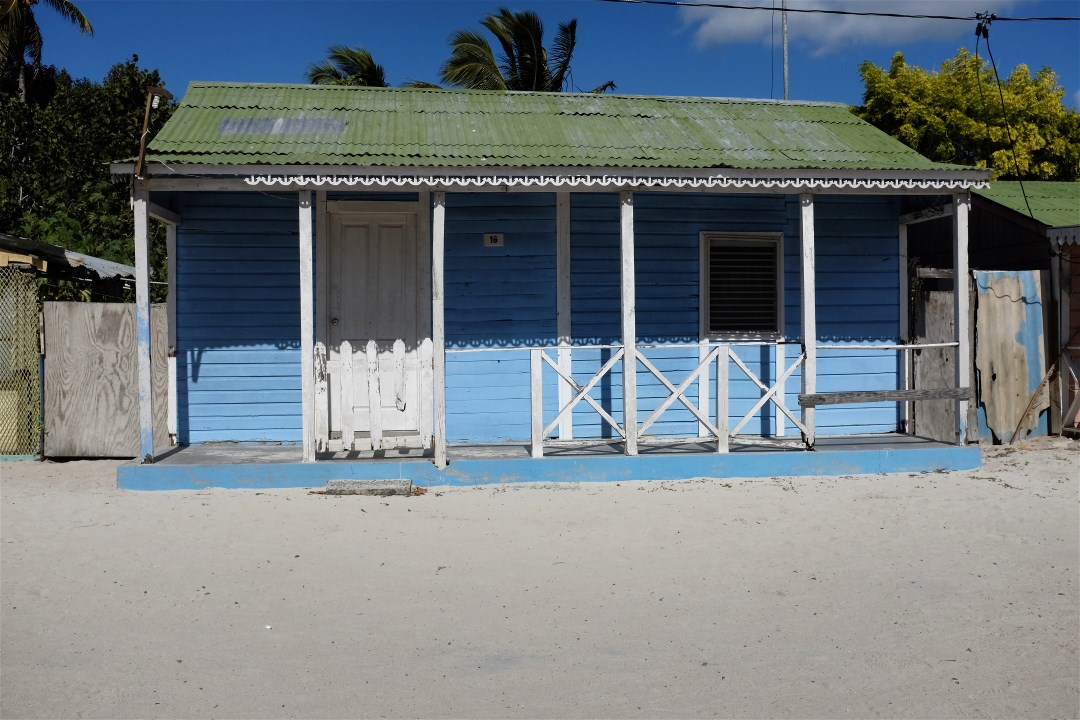 Where the Tourists Get to Jump out of the Boat in the middle of the Ocean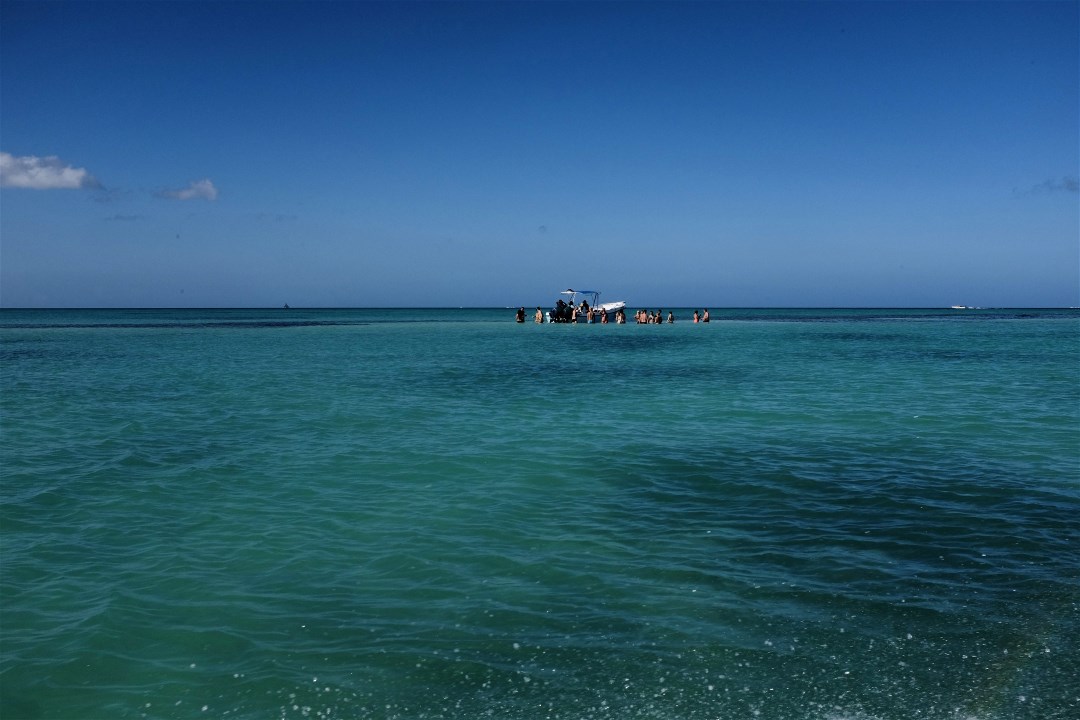 Do They Bite?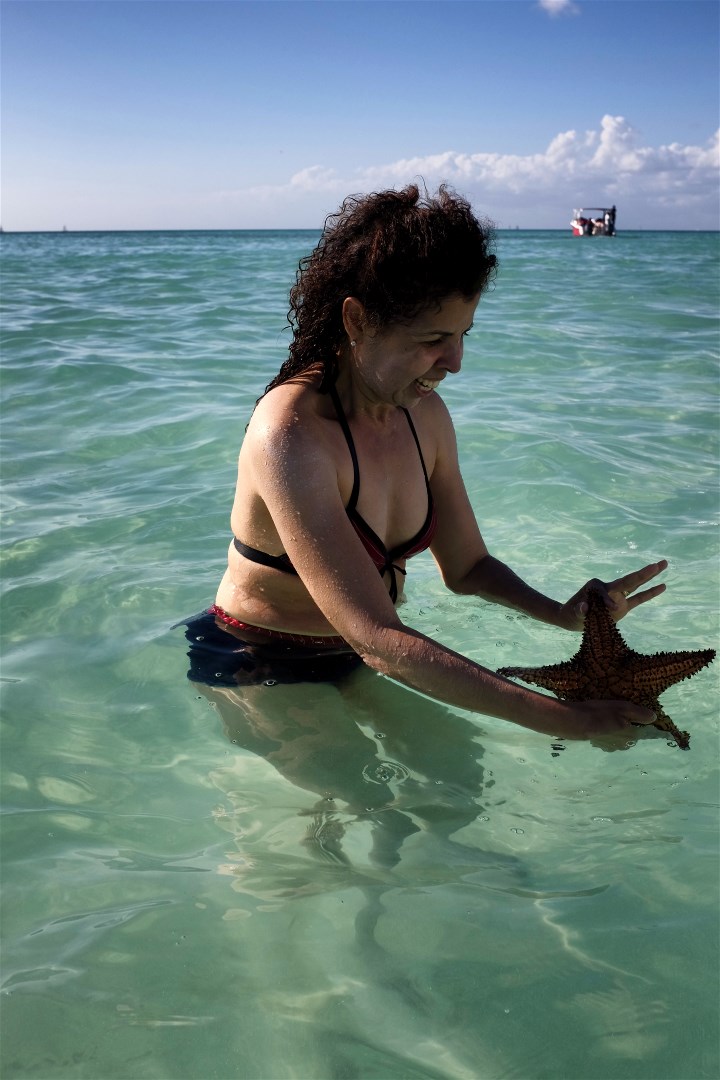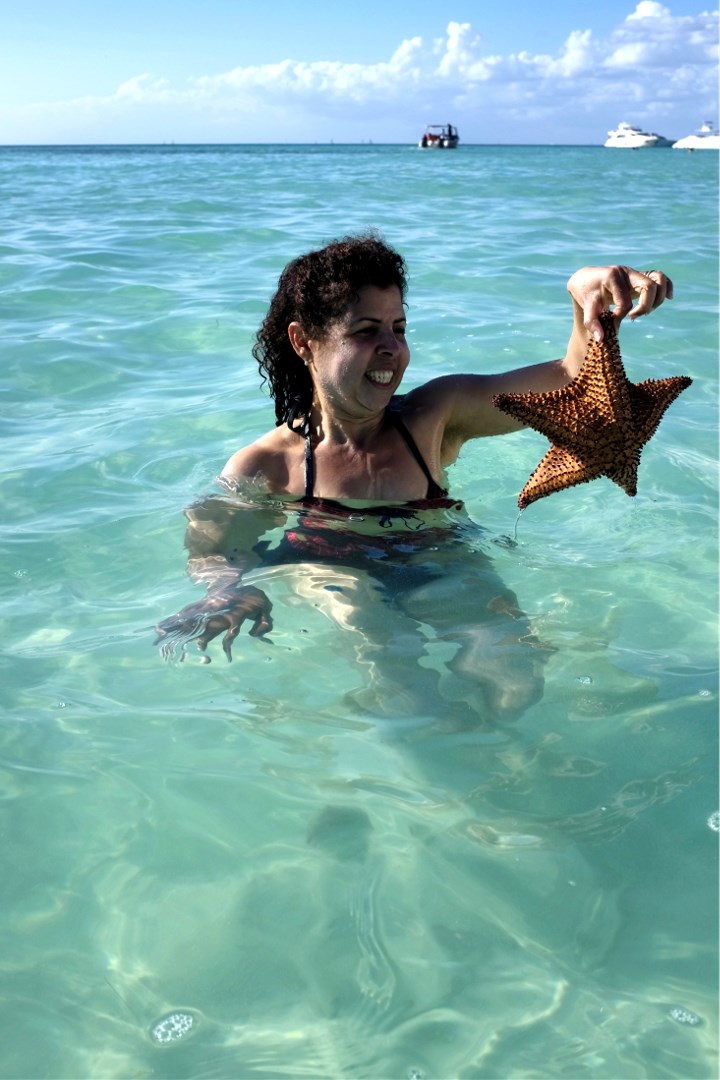 As promised before we left La Romana Andrew's friend took us for a tour of Casa de Campo. We visited Altos de Chavon but we also got inside the gated community where the rich and famous have their homes and where Pop stars and aging ex-Presidents go to have a nice time. On out visit to the yacht club we saw Andrew's company boat - Not as it is right now of course but in its future form which will come to be shortly after he strikes it rich on the Loto Max.


Andrew with the Company Boat
Last Feature - Cottage Life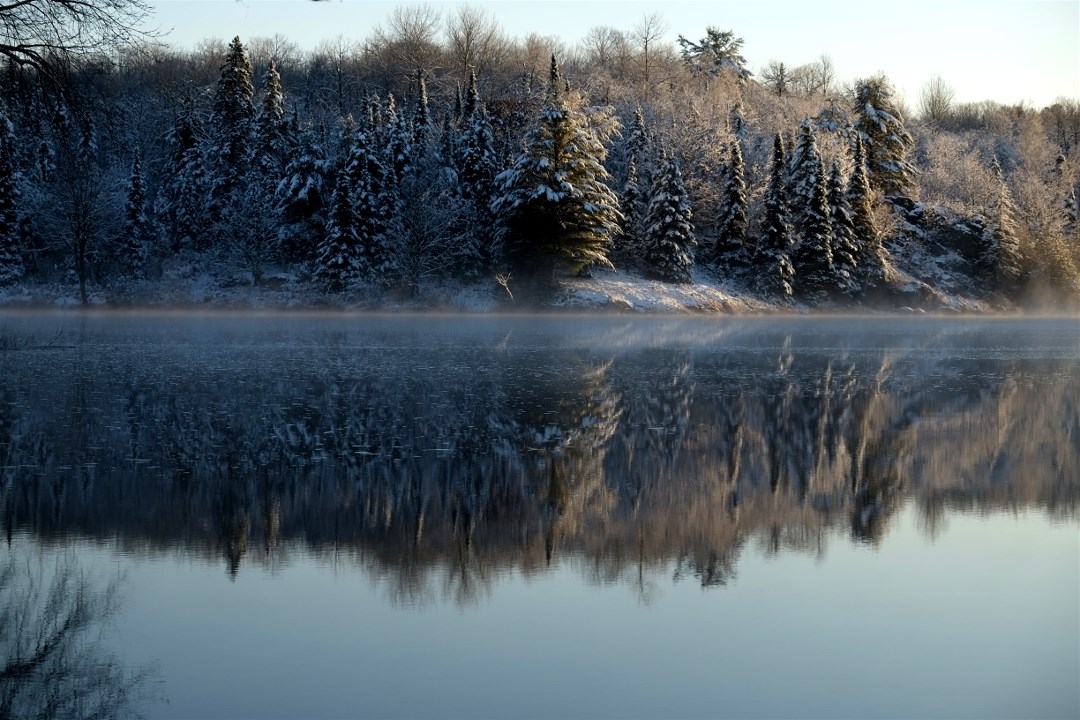 Our cabin in the woods, August to December 2014

Over the years.......
2013 / 2014

2012
January 2012 February 2012 March 2012 April 2012 May 2012
June 2012 July 2012 August September October

2011
Click on thumbnail to go to that month.
January 2011 February 2011 March 2011 April 2011 May 2011
June 2011 July 2011 August 2011 September 2011
October 2011 November 2011 December 2011
2011

2010
Click on thumbnail to go to that month.
January 2010 February 2010 March 2010 April 2010 May 2010 June 2010
July August September October November December
2010

2009
Click on thumbnail to go to that month.
January February March April May June
July August September October November December

2008
Click on thumbnail to go to that month.
January February March April May June
July August September October November December

2007
Click on thumbnail to go to that month
January February March April May June
July August September October November December

2006
Click on thumbnail to go to that month
January 2006 February 2006 March 2006 April 2006 May 2006 June 2006
July 2006 August 2006 September 2006 October 2006 November 2006 December 2006


Most recent publication:

MJ #11 - Escaping the Mathematics of Fate

(Rare and exclusive test printings now available at The Store.)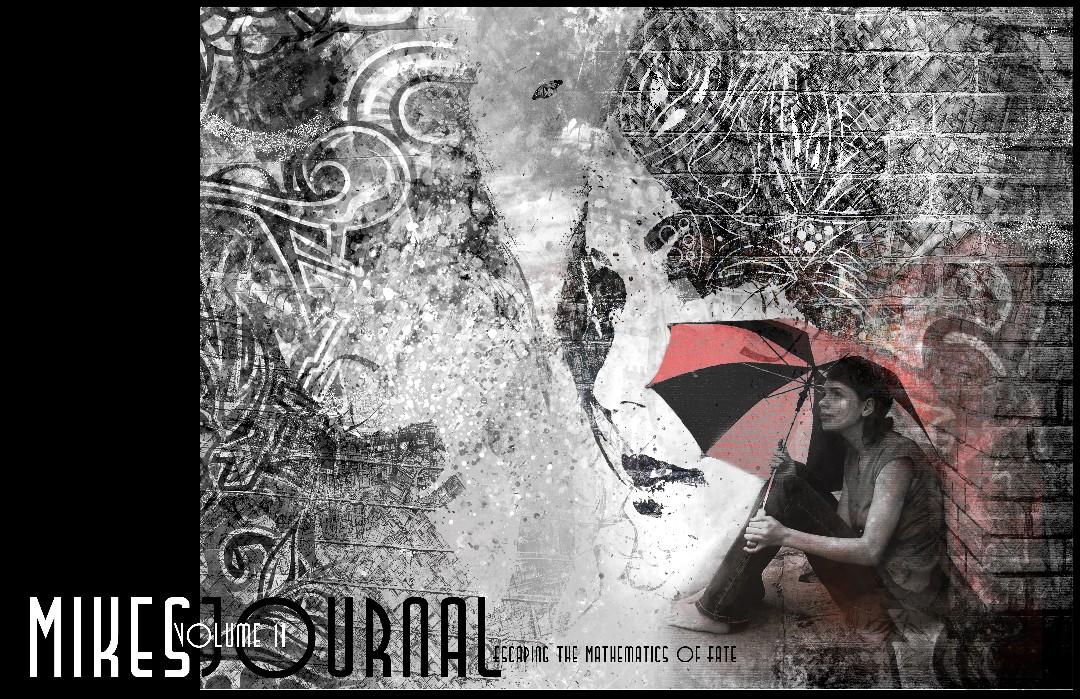 E-mail: Mike@Mikesjournal.com
All photos published in Mikesjournal are subject to copyright laws
Free usage available for educational and non-commercial purposes.
Contact Mike at the e-mail above.



1000 Faces Project - Main Index Page
Faces 1 to 500 in groups of 50 1 2 3 4 5 6 7 8 9 10
501 to 1000 in groups of 50 11 12 13 14 15 16 17 18 19 20
Visit our Greatest Hits Home Page
Alphabetical Index to the Poetry of Mikesjournal
Mikesjournal magazine is protected by copyright and publishes from time to time
Greatest Hits
Some of the most popular images
Click on the little boy with the gun to go to greatest hits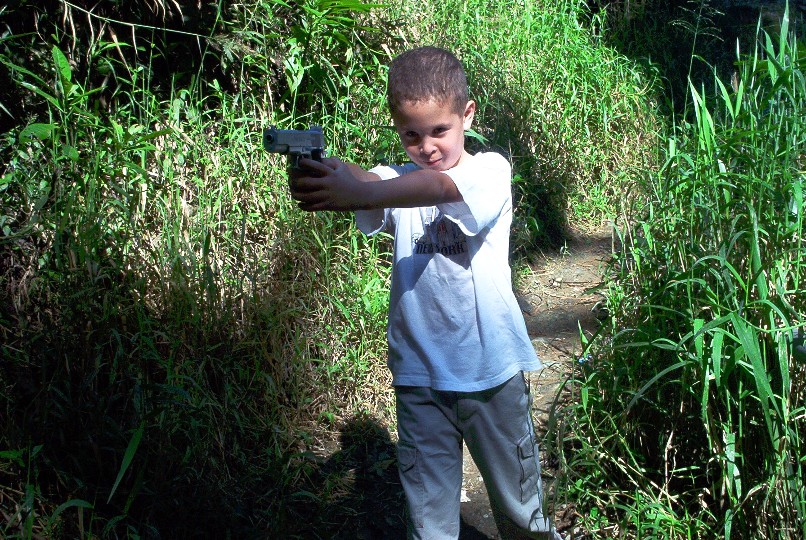 This site is sponsored by: The Immigration Assistance Centre

Main Index - All of the Pictures